During May 8 - 10 2019, Zoomax took part again in SightCity in Frankfurt am Main showing wearable electronic glasses Acesight and the latest video magnifier Snow 12 for visual impairment.
This year, Zoomax came with two mind blowing products, electronic goggle Acesight and new portable video magnifier Snow 12. The presence of these two new products excited all the people came to visit Zoomax at stand F8.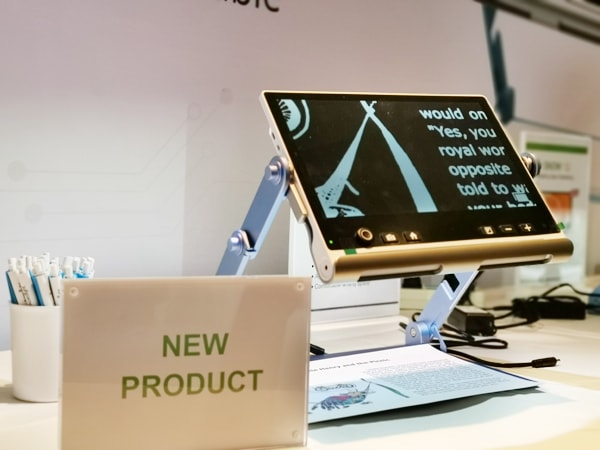 Snow 12, the new portable video magnifier solution with a 12-inch full HD display, was also loved by every visitor at the show. With a uniquely designed foldable stand, visitors used Snow 12 to write cards and draw doodles, or read small prints underneath. "Marco enjoys the drawing on the table a lot," said Ms Irene Birken, a visitor who came with her 9 year-old son Marco who diagnosed with Stargardt disease. Also, Snow 12 can quickly scan reading materials using its full page scan and convert them into speech with over 20 languages.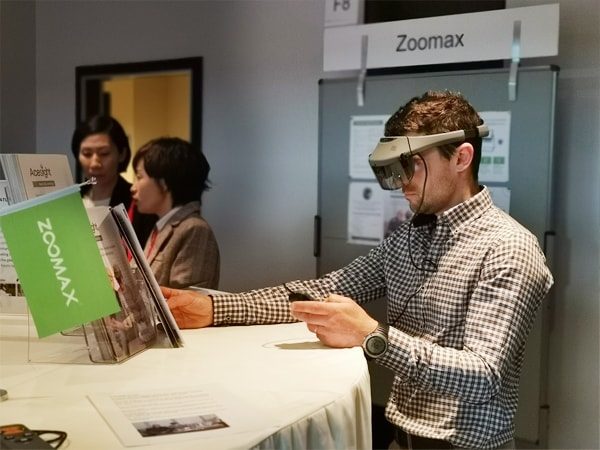 Electronic glasses Acesight, known as RevoSight before, can help people with severe low vision live a more independent life. At the stand, people waited in line to try out this marvelous product. One of the visitors commented after trying the device: "It is incredible that I can now see everything magnified as I move around or read pages". With Acesight, one can see a clearer world at any zoom level (up to 15x) while comfortably doing the daily tasks. It enables the users to watch a TV screen or computer screen for hours, or read a favorite novel with its powerful functions such as enhanced outline mode and Floating Reading Mode.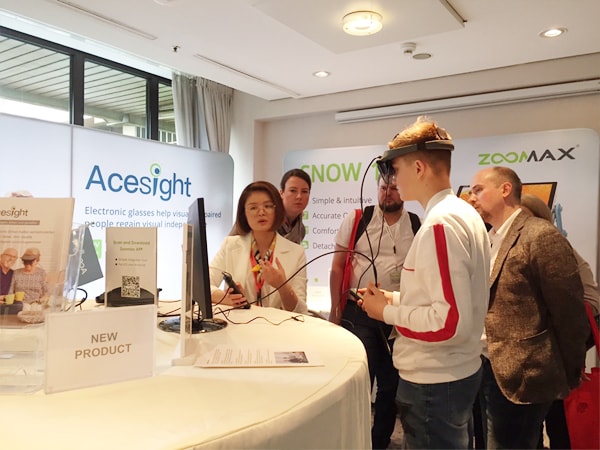 SightCity is the world's biggest exhibition for low vision and blindness aids. More than one hundred exhibitors from all over the world show versatile assistive technologies for the blind and visually impaired people.
SightCity2019 is absolutely a marvelous experience for all participants. We are grateful for all the people who trust us and love our products, and we promise to always give more.
For information of Zoomax's previous performance on SightCity, please check the following links:
SightCity 2018: Tremendous attention to Zoomax Acesight & Snow 10 Pro at SightCity 2018
SightCity 2017: New Product Attracted Eyeballs at SightCity Frankfurt 2017
SightCity 2016: OCR/TTS Products Esteemed Highly in SightCity Frankfurt
SightCity 2015: Congrats to Our Winners from SightCity 2015!
SightCity 2014: Welcome Mars HD and Panda to Zoomax Family
SightCity 2013: Gratitude from SightCity Frankfurt 2013
SightCity 2012: Meet Zoomax in SightCity Frankfurt May 23rd to 25th