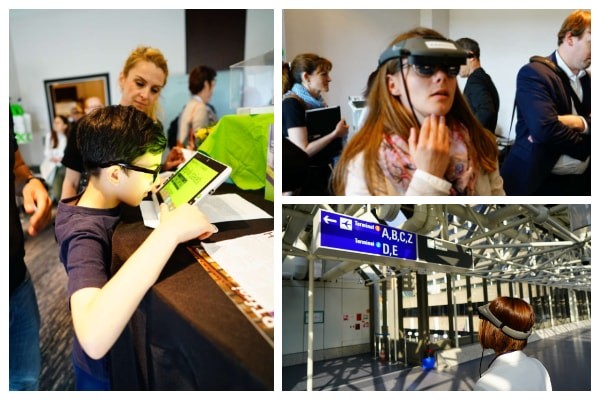 From April 25th to 27th 2018, at Sheraton Frankfurt Airport Hotel & Conference Center, Zoomax team brought their newest products RevoSight and 10″ large screen handheld video magnifier Snow 10 Pro to Europe for the first time. The booth was surrounded by end-users and professionals in the industry.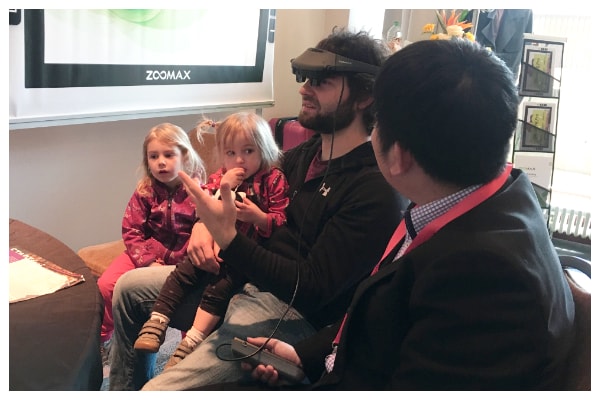 As the first wearable device introduced by Zoomax this year, the RevoSight, applying the augmented reality technology (AR), has a unique outline viewing mode which addresses symptoms of different eye conditions. It is also the world first wearable device that has floating reading mode. Visitors lined up at Zoomax booth to try it on, and among them many people found the product remarkable.
"I can see more by wearing the glasses. I can tell the difference is significant. I was told it has 45 degrees field of view. This is incredible."

Sofia Holderbaum, an end-user at Zoomax booth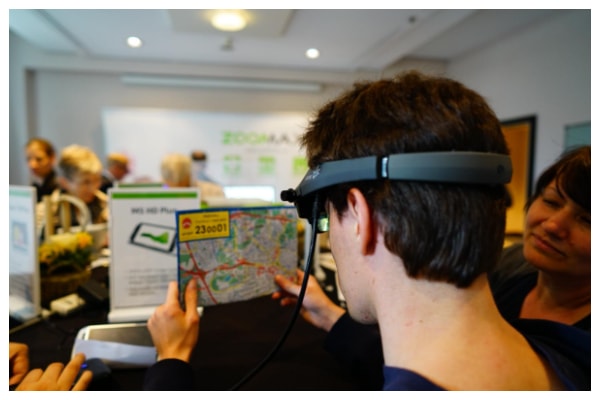 A father of an 11 year old boy, Mr Weiz, was also deeply impressed by how the Zoomax RevoSight could enable his son to see with the outline of objects for the first time. The boy who only had quite limited sight and could barely walk on his own was very excited looking forward to having one pair of RevoSight.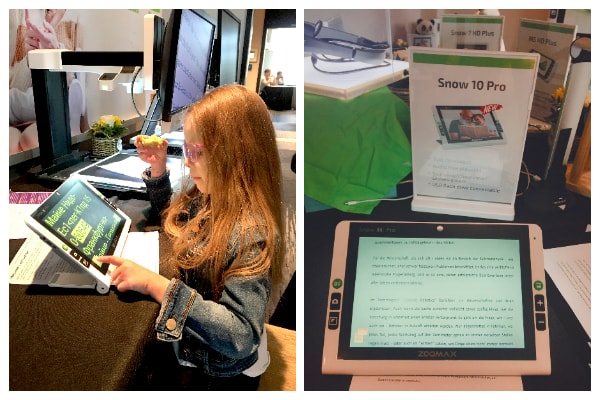 Zoomax Snow 10 Pro was another star at the show. It is the only video magnifier featured with a 10-inch large screen and Speech function in the global market. For the new updated Speech function, words are highlighted as text is spoken out loud. The default is to show the results in image mode, which numbered zones showing the reading order. Users can press any zone to move to that zone and start reading. Mark, a 19 year-old boy said "I prefer video magnifiers with a larger screen because they show more content and with speech function it is just even more helpful."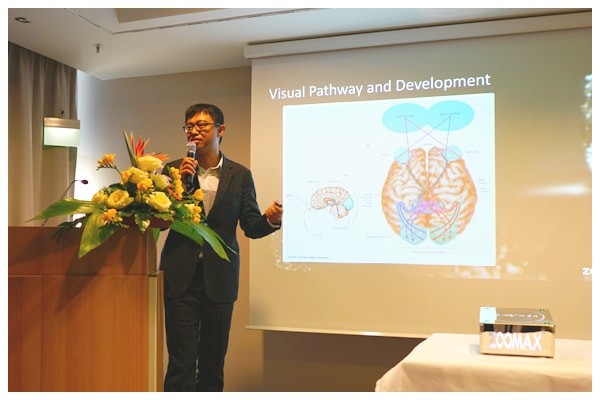 To show Zoomax's gratitude and to officially launch the RevoSight to the European market, a party was held for Zoomax crucial business partners later in the evening on April 26th. The founder and chairman of Rejoin Technology, Dr. Vincent Lee, delivered a speech introducing Zoomax strategy and from his point of view, the wearables are the future for the low vision industry.
For information of Zoomax's previous performance on SightCity, please check the following links:
SightCity 2017: New Product Attracted Eyeballs at SightCity Frankfurt 2017
SightCity 2016: OCR/TTS Products Esteemed Highly in SightCity Frankfurt
SightCity 2015: Congrats to Our Winners from SightCity 2015!
SightCity 2014: Welcome Mars HD and Panda to Zoomax Family
SightCity 2013: Gratitude from SightCity Frankfurt 2013
SightCity 2012: Meet Zoomax in SightCity Frankfurt May 23rd to 25th