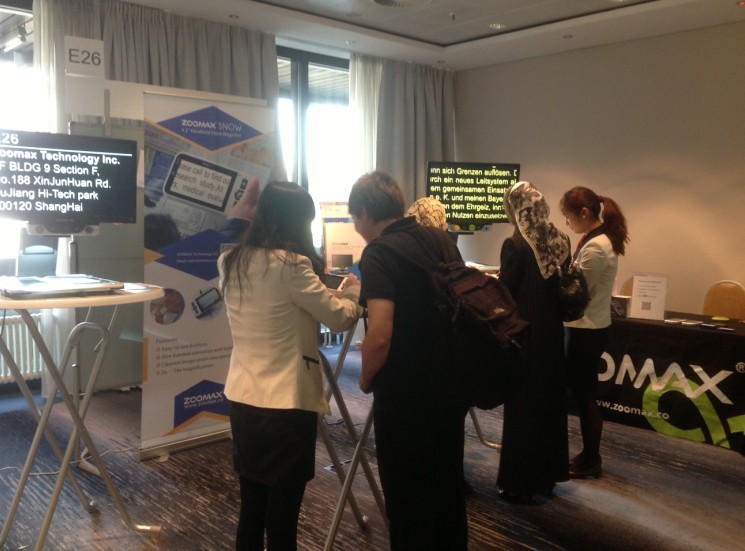 Zoomax participated in SightCity Frankfurt 2013, in April from 24th to 26th. It was a busy and impressive show for Zoomax team. We receipted lots of people with vision impaired coming to know more about how to help their reading with electronic magnifiers. So many people were extremely attracted by Zoomax Aurora HD. This new item possesses classic shape and very practical function design. For the senior people, they like the basic operation. It makes the use definitely easy. The basic operation meets the daily use for everyone. For the youth, they prefer to master the advanced operation simultaneously. It gives the full use of Aurora HD and offers more for different tasks. Meanwhile, the price of Aurora HD fits people's need. At the moment, everyone wants to save money due to global crisis but get a good product. Aurora HD is the one people are looking for.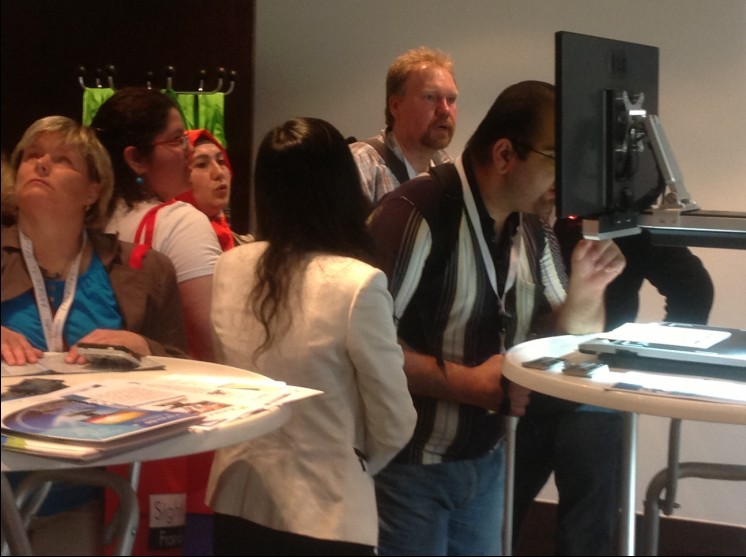 We were also very proud to see some people using Snow, Capture or other Zoomax magnifiers at the show. Some of them visited our booth together with friends asking the dealers' information in different countries. Since they were coming from different places and wanting to buy Zoomax products, it encouraged us and gave Zoomax team more motivation. We thank a lot for these sincere customers. Because of your trust and support, Zoomax is confident with our future. And, also thank you for the good comment on our products. Our new products are in the development. We are sure to provide better products soon. Welcome to our booth next time. We wish all the vision impaired people live in happy life. Zoomax is standing with you all.
Many thanks for the visit and support from our partners in the entire world. We value the effort from every one of you. As a promising enterprise, Zoomax will keep hard working to offer better products and service.