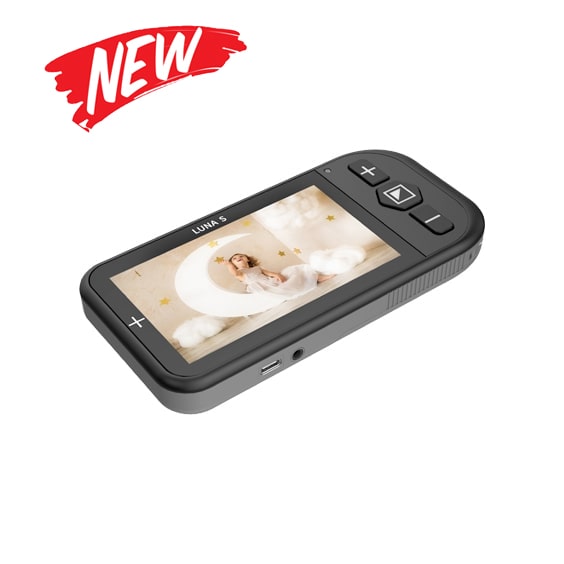 Luna S
Electronic Video Magnifier
Luna S is a 4.3-inch handheld electronic magnifier upgrade from Snow video magnifier. It brings you crystal-clear images and some other great features in a compact body. Put Luna S in your pocket, and you are good to go: read menu, read books, listen to radio, check price tag up, everything everywhere. Luna S is a handy visual aid for everybody with low vision!
Description
Specification
Video
Download
Related Product
Send an Inquiry
Description
Clear image for reading all the time
Luna S, taking the advanced image processor and auto-focus camera, keeps the display sharp all the time. Even in the high contrast color modes or fast movement, the image is blur-free. As Luna S is used closely on the reading material, there is no light reflection or distortion. Every word displays bigger and clear.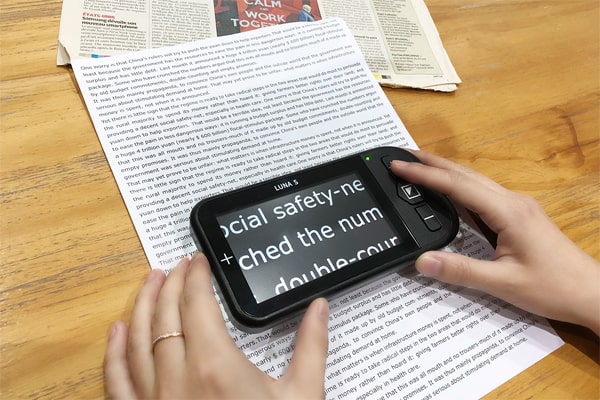 Simple and Useful for visually impairment
"S" of Luna S is for simple. This pocket-size video magnifier works directly with big, intuitive buttons. High contrast color modes, magnification from 2x to 19x, and the sharp image are all you need to read, and they are happened to be what Luna S will offer. Get Luna S in your pocket: it is your low vision solution on the go. Maps, invoices, pill bottles, receipts, mails, magazines… get Luna S to read!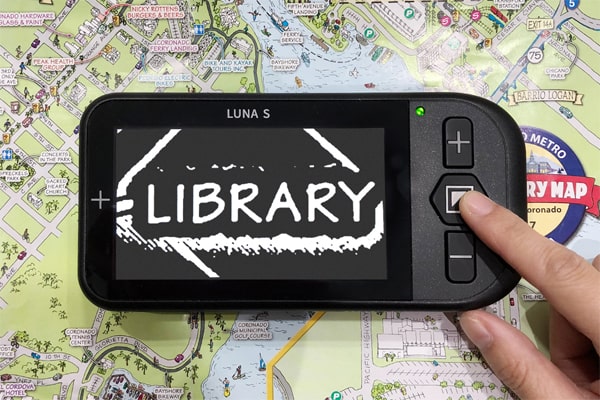 Signature is so easy with Luna S
Your signature  is unique and important. To protect your privacy, please try to sign by yourself. With the writing stand on the back of Luna S, you can write diary, sign the contract, bill or other documents. Writing stand can be folded when it's not needed.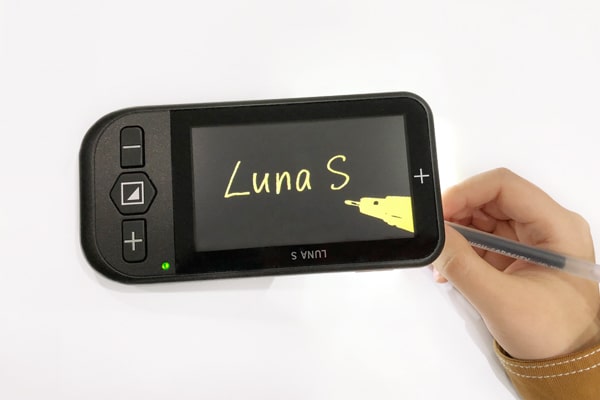 Voice Control
Using Luna S is simple, yet it can be even simpler: you can control it with voice command. For example, to zoom the image in, just say "big", and the display will zoom in by a magnification level. Besides, with voice control, you can change color modes, turn the radio on/off, and more.
*The voice control uses the speech-recognition engine for English only.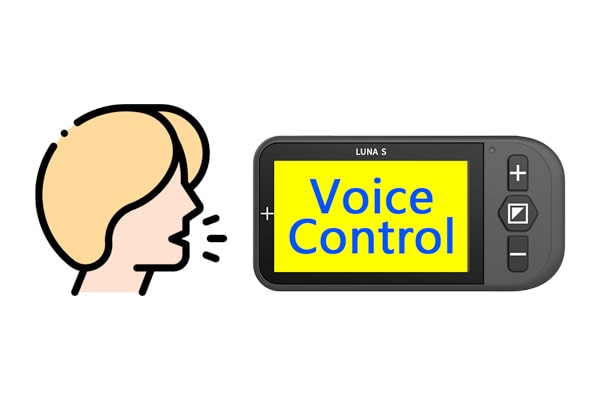 Unique video magnifier with FM Radio
Listening to the radio is always enjoyable, whatever your eye condition is. Luna S features include FM radio. This video magnifier simplifies adjusting to your favorite station, and the clear and static-free audio will be delivered via the earphones. To listen to radio, just hold two buttons simultaneously to activate the function. Enjoy your favorite local radio stations, even without a radio! We also prepare the ear bugs free for you in our standard package.Get your Luna S and listen to your favorite program now in your sofa or in the sunshine!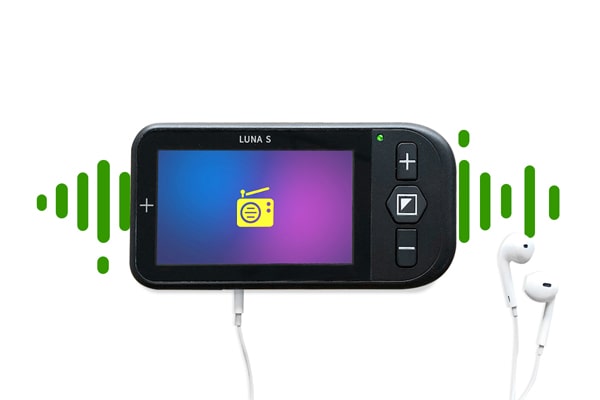 Specification
Video
Download
Related Product
Send an Inquiry