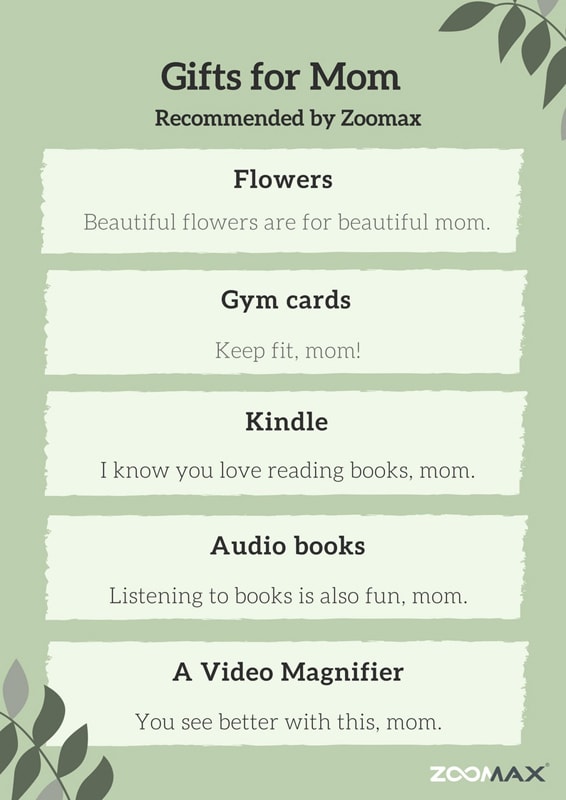 Have you prepared anything for your mom on this Sunday?
She is the one takes care of you and everyone in the family.
We became who we are because of her.
Mother's Day is the day in the year that you tell your mom how much you love her and how grateful you are for all her support.
Maybe you say "I love you" to her every day, or maybe not.
But on this Sunday, let's prepare something special for her.
Now, she knows.
Let us know which gift is the first choice for your mom on Mother's Day. We will draw a winner to have the prize Zoomax handheld video magnifier Snow.
Enjoy the chance to win a FREE video magnifier Snow now!
Monday 14th May 2018 the winners will be announced on Zoomax Fan Page.