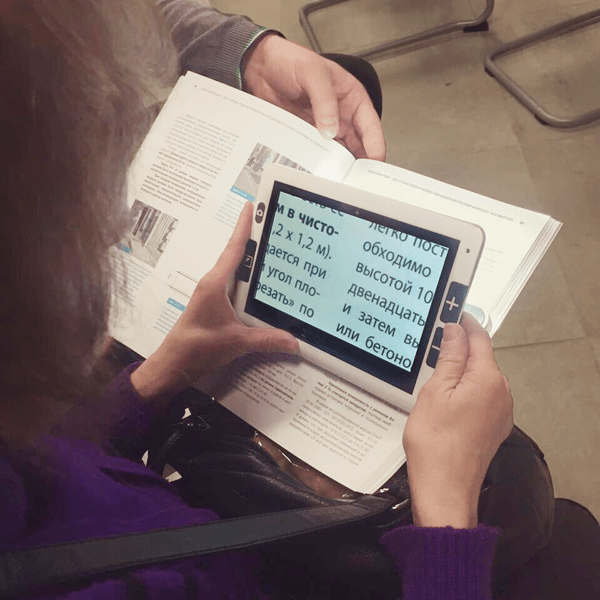 Reviewed by Mr Denis Kuleshov, director of Science and Innovation Resource Center Enabling Technologies in Russia
Regarding the feedback on testing the review in general are good, there are some major points:
The price of the device is very good, because the devices with the same functions cost much more on Russian market. But it's still to much for a regular customer in Russia. The only way a blind person can get this device is rely on the governmental support program.
The design is simple and don't attract to many attention, which is good.
---
Related information:
Zoomax program - Zoomax Thanksgiving Day Campaign: Free Video Magnifiers for Organizations
News - Zoomax Donation: Magnifier Snow 7 HD to Deaf-blind Support Fund