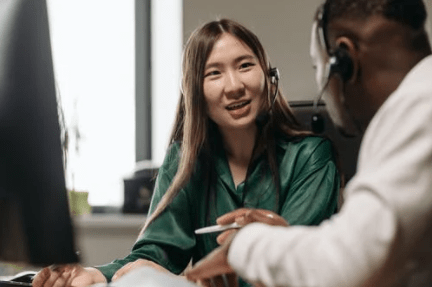 It can be ticklish to deal with a product issue. When it comes to electronic consumer products, even the top brands face problems with quality control. As a buyer, the support from the manufacturer matters a lot. For the low vision community, the service should cover the needs fully.
As a brand for special needs, it's our responsibility to get all customers covered. When our customers meet an after-sales problem, there is nothing to worry about. Zoomax always backs the users and provides as much help as we can. Together with the local distributors, we aim at 100% satisfaction of customers.
Below are two after-sales service feedback from Zoomax low vision unit users.
Hi Stella, the suggestion seemed to work. The butterfly is fully charged and working. Please thank the I t department for figuring that out. That made my wife very happy. Also a big thanks to you for taking of things in a very timely manner.

Have a great day, and again, thanks a lot

Frank C., User of Zoomax Butterfly, 3.5-in Handheld Electronic Video Magnifier
Once again, I want to express my appreciation to you for all your assistance during the past month in getting my delivery problem resolved. I wish that all online sellers were as responsive and helpful as you have been to me. Best wishes to you and your family for a happy holiday season.

Anthony G., User of Zoomax Snow 12, 12-in Portable Electronic Video Magnifier
For any feedback to share with us, please contact your salesperson, or leave us a message here. We are looking forward to hearing from you!