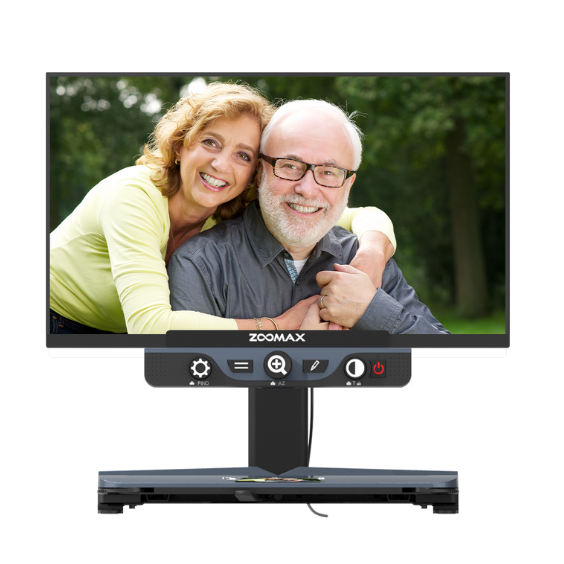 Luna HD 24 Pro
Desktop Video Magnifier
Luna HD 24 Pro is a 24-inch full HD display high-quality desktop video magnifier (CCTV). With its cutting-edge design, incredible image quality, customizable screen adjustment and compact design, Luna HD 24 Pro is one of the best low vision solutions for visually impaired people living with macular degeneration, glaucoma, and other types of vision loss conditions.
Description
Specification
Video
Download
Send an Inquiry
Description
only 3 tactile Buttons, Plug and Play
Magnification, contrast, and brightness are all easily adjustable on Luna HD 24 Pro, and the easy-to-use controls are placed beneath the video screen. Navigation around the text has never been easier. Besides, as an all-in-one desktop electronic video magnifier, Luna HD 24 Pro does not require installation or pre-charging. Unpack the box of Luna 24 HD Pro, set it up, plug it in, and then the user is able to use it straight away.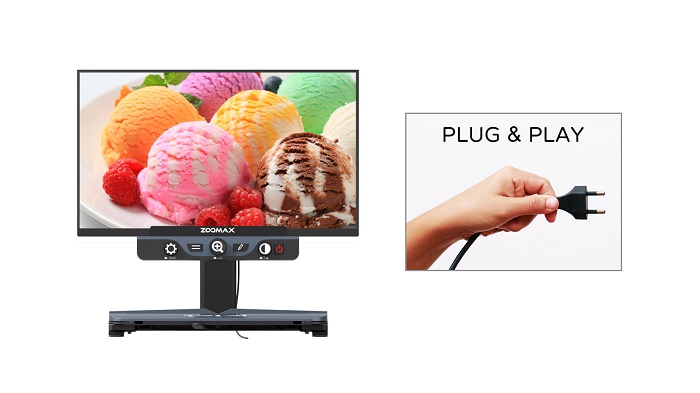 High-quality CCTV with 24-inch Full HD Display
Luna HD 24 Pro features a large high-quality 24-inch monitor with an amazing 1920 x 1080 resolution with zoom magnifications ranging from 2.5x to 70x, which makes it perfect for engaging in hobbies like reading, writing, sketching, etc. The HD camera of Luna HD 24 Pro ensures true retention of the original color of the print material. Even at large magnifications, the image and text are still sharp enough.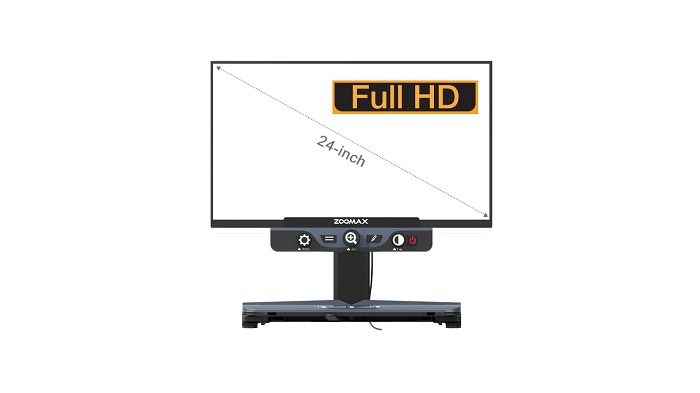 Adjustable Monitor Bracket for Ultimate Viewing Comfort
The monitor of Zoomax Luna HD 24 Pro is easy to tilt forward or backward or rotated to alter direction. Users of the Luna HD 24 Pro can change the height and angle of the monitor bracket for ultimate viewing comfort, or put it into the position you like best, and keep them there. Whether you are at your desk or across the room, sitting or standing, Luna HD 24 Pro offers the most comfortable user experience and the freedom to independently read and view the details.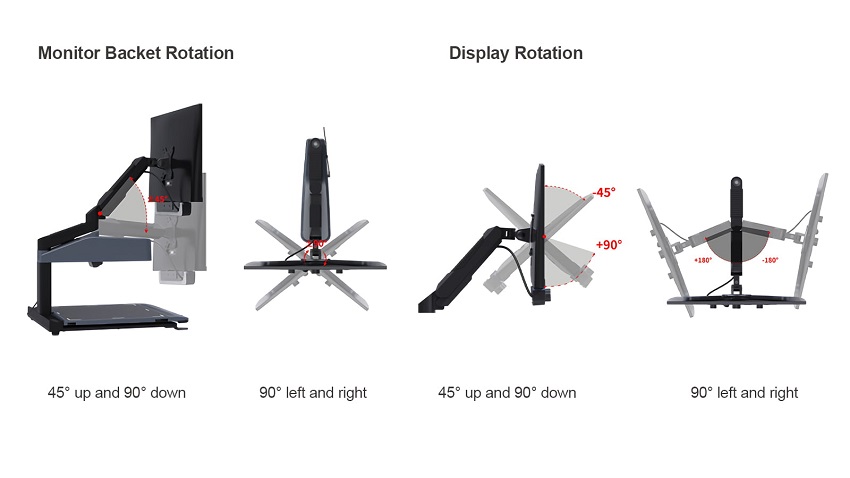 Smooth Movement XY Table, Enhance Vision Experience
The XY tables of the Luna HD 24 Pro incorporate a large base for added stability and an extra-large working surface. The medium resistance of the XY tables is ideal for moving and avoids stuck display, aliasing, or delays caused by movement, meanwhile, provides smooth movement in each direction. Daily tasks like reading and writing letters, managing finances, viewing color images, doing crossword puzzles, and even engaging in a hobby are all possible with the smooth sliding XY tables and large enough working surface.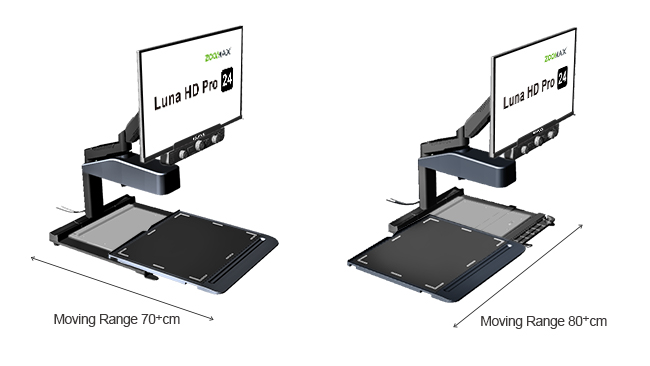 From Basic Function to Advanced Mode
Depending different preferences of visually impaired users, Luna HD 24 Pro offers both basic and advanced options. The basic function is sufficient if the user is satisfied with its default settings. If users wish to explore with image freezing, different reading lines or reading mask, or another 21-color mode, low vision users can do so with the advanced operation.
Basic mode includes: up to 70x zoom in/out, true color and 4 high contrast color modes, find function, contrast level setting, and screen brightness setting.
Advanced mode includes: 20 high contrast color modes, reading line and reading mask (namely, one horizontal line, two horizontal lines, one vertical line, two vertical lines, horizontal mask, and vertical mask), LED light brightness setting, focus lock, frozen image panning, etc.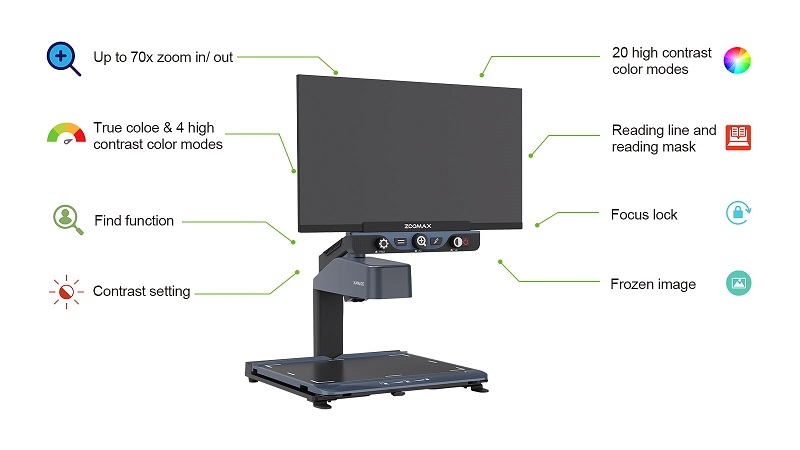 Specification
Video
Download
Send an Inquiry