What is Low Vision?
Low vision is known as vision loss that cannot be restored with surgery, contact lenses, or prescription glasses. Low vision refers to various degrees of visual impairment, from blind spots, poor night vision, and glare issues to an almost complete loss of sight.  The definition of visual impairment by the American Optometric Association is as follows:
Visually impaired means someone has a vision that ranges from 20/70 to 20/200 when wearing traditional prescription lenses.
Legally blind refers to the field of someone's eyesight being less than 20 degrees broad and the visual acuity with conventional correction is no greater than 20/200 vision.
Low vision can be identified through an eye exam by your eye care professional. For example, APH in the United States eye doctor can utilize illumination, magnifiers, and unique charts to assess visual acuity, depth perception, as well as a visual field. If your vision problems keep you from performing daily tasks like traveling, cooking, working, or attending school, you should arrange an appointment with your eye doctor.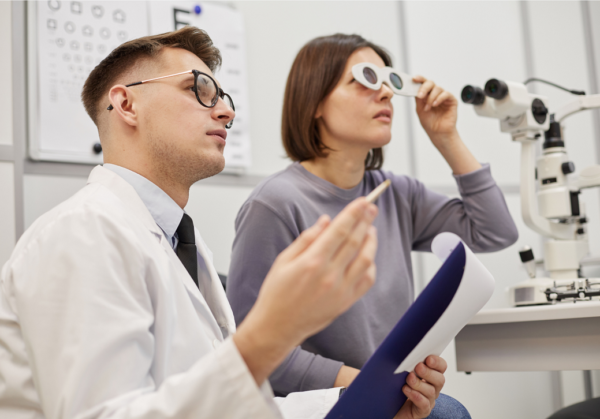 Who is the Most Susceptible to Low Vision?
Various diseases and traumas can cause low vision. To be specific,
Blurry vision may be occasioned by genetic eye disorders, or eye diseases and traumas, such as retinitis pigmentosa, albinism, brain damage, and eye cancer.
Individuals over the age of 45 have an increased risk of vision loss.
Seniors over 75 are more likely to suffer from age-related ocular diseases, such as macular degeneration, chronic open-angle glaucoma, herpes zoster ophthalmics, diabetes retinopathy, etc.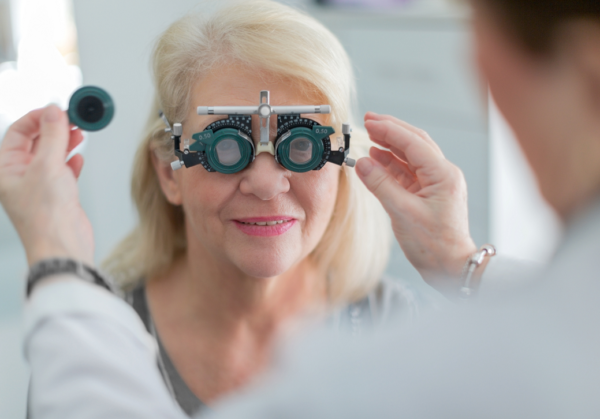 Is Low Vision Preventable and Treatable?
Some eye diseases, such as diabetes-related retinopathy, can be treated to enhance or preserve vision. For example, the Argus® II retinal prosthesis may be appropriate for some retinitis pigmentosa sufferers who are blind or have very little vision. With the use of this technology, people with poor vision can see again to some extent, independently navigate doorways and sidewalks, and even read large lettering with their restored vision.
Electronics low vision aids are also highly beneficial for many individuals with impaired eyesight. Other types of low vision aids include:
Wearable VR magnifiers. Products that are of high quality and stand out include IrisVision Inspire, Acesight S e-glasses, eSight 4, etc.
Portable or Desktop electronic video magnifiers, such as Zoomax Snow 12, Aurora HD, Supernag 6, etc.
Handled electronic video magnifiers, such as Zoomax Luna series, Eyoyo video magnifier, etc.
Software solutions, such as AWS software, magnification software Fusion, OpenBook software (converts printed documents or graphic-based text into electronic text), etc.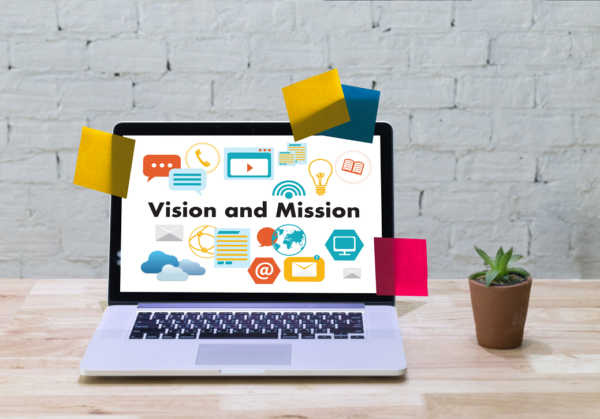 How Does low vision aids enhance vision?
Low vision aids can assist visually impaired persons in overcoming the visual obstacles caused by eye diseases, including macular degeneration, diabetic retinopathy, glaucoma, and retinitis pigmentosa. Low vision equipment Zoomax series has a proven track record of success.
Electronic video magnifiers function by optimizing the vision you still have, assisting visually impaired individuals in regaining specific visual functions that they have lost by dramatically increasing and focusing the vision they still have. For instance, using electronic magnifying aids for reading can make reading newspaper articles with small types or food labels easier; most desktop video magnifiers could translate text into audio for folks with severe vision loss, through an adaptive strategy to compensate for visual impairment.
Low vision devices and glasses come in various designs and benefits depending on the individual's needs. Modern VR glasses magnifiers, pocket magnifiers, cutting-edge desktop electronic video magnifiers, and more are some of the aids for legal blindness that assist people with low vision to integrate into a sighted world. Low vision doctors from low vision clinics will ensure recommendations are tailored to your unique condition -- lifestyle circumstances and range of narrow field of view requirements after your initial consultation.
How Do Low Vision Aids Enhance the Quality of Life?
It can be challenging for patients with impaired vision to carry out routine tasks like reading, driving, or identifying people. But the quality of vision can be improved with low vision aids at any age, including childhood, adolescence, and adulthood. These vision aids will significantly improve the quality of life for the blind while lowering the risks brought on by their condition.
Low Vision Tech in Childhood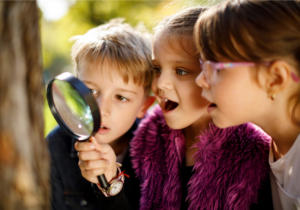 Electronic video magnifiers can help children with low vision see better and move better indoors or outdoor. For instance, students can wear wearable magnifiers such as Zoomax Acesight S and anti-glare glasses when playing outside in bright light. Early introduction of poor vision aids to youngsters is beneficial since it helps them see better and makes learning easier. Additionally, it helps kids get more exercise and be more socially involved, which allows them to become adaptive to assistive technology at a young age.
Low-vision Devices for Teenagers and Students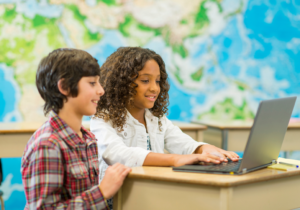 For teenagers and students navigating their academic and social life, low vision aids are helpful. With the right technology, students can participate in sports and organizations and learn activities like watching instructional videos and reading from a chalkboard. For example, at school, a portable machine is better, such as a handheld one with a smaller screen or a headset, which can help them keep up with the teacher's pace and take their notes, improving their overall learning efficiency; Desktop magnifiers can be used when students are doing crafts and homework because there is enough room under the lens, large screens, and stable machines to provide a more comfortable learning aid; physical activity is very important for students with low vision and wearable aids can give students the freedom to participate in numerous physical activities.
Adult Assistive Technology
Adults have many responsibilities daily, which a narrow field of view might make more difficult. Adults typically need several low vision aids to function normally in daily life. For instance, a legal blindness adult might use a handheld electronic video magnifier or screen reader to read menus at eateries or price tags and high-powered reading glasses to read books or novels. Other software solutions, such as JAWS, ZoomText, Fusion, OpenBook, etc. can also help people with visual impairment work better and advance their careers. Additionally, adults can choose a head-mounted device such as Acesight S or IrisVision Inspire that will enable them to use a computer. When communicating with others, wearing head-mounted aids can help them read others' expressions and promote good social interaction.
Senior Low Vision Aids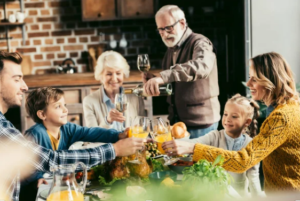 Age-related ocular diseases may seriously impair a senior's ability to see well and engage in daily activities. Depression may develop as a result, and people may stop participating in everyday activities. Low vision aids allow seniors to stay informed, watch television and read newspapers, maximize their remaining eyesight and help them regain independence. It can also help them integrate into society, such as playing chess, chatting with others, or having dinner with family members. And being able to do their shopping, or do some housework, makes them feel that life is always meaningful, without depressing them because of their eyesight problems.
enhance Vision and Live Independently With Low Vision Aids
Thousands of people with visual impairment have benefited from electronic low vision products by being able to independently view loved ones, read books, work, and study. If you have eye problems, do not hesitate to ask an oculist for suggestions, or a relevant community and organization in your area.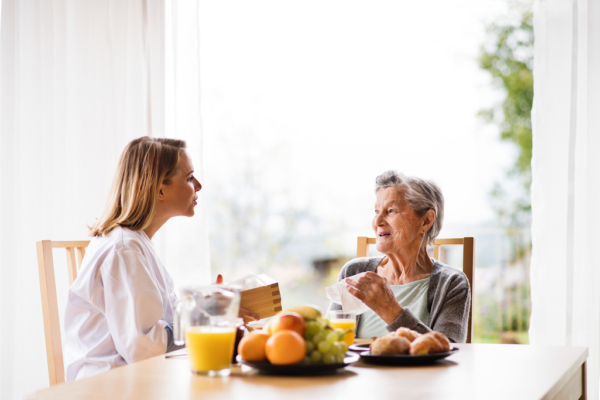 You can also contact us: we will not only provide you with the greatest low vision devices so you can plan your daily activities, but we will also provide you with thorough training on getting the most of each tool and utilizing it correctly.
Reference
low vision aids. (n.d.). International Academy of Low Vision Specialists. Retrieved July 23, 2022, from https://ialvs.com/ways-we-can-help/low-vision-aids-devices-and-glasses/
Low vision. (n.d.). Cleve Land Clinic. Retrieved July 23, 2022, from https://my.clevelandclinic.org/health/diseases/8585-low-vision
Quality of life of low-vision patients. (n.d.). Pub Med. Retrieved July 23, 2022, from https://pubmed.ncbi.nlm.nih.gov/10482094/