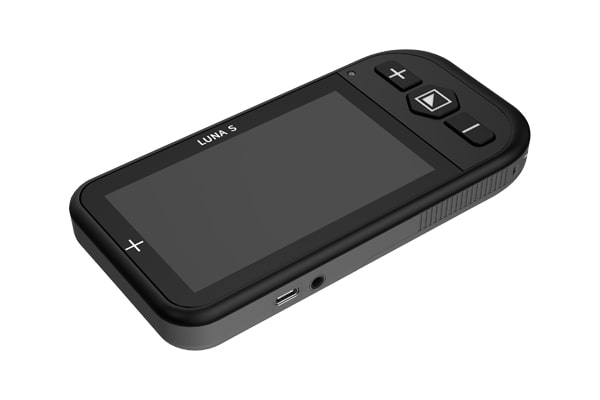 Luna S is coming! A new, handy little tool featuring a 4.3″ compact size, zoom in/out function, high contrast colors change, FM radio, and more. We are pleased to announce that your user experience is about to get even better - with the upcoming launch of this electronic video magnifier.
Luna S is a handheld low vision aid. Due to the pocket-size, Luna S is easy to bring around. You can magnify everything you want to read everywhere: living room, bedroom, library, restaurant, and other places you visit often. If you have low vision and would like a simple solution, Luna S will be your No.1 choice.
Subscribe to our newsletter to stay tuned with Zoomax for Luna S latest update.