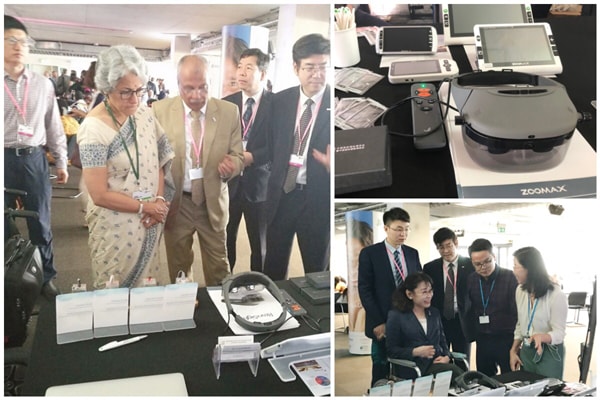 Here East, London – Zoomax, the world's leading visual aids designer and manufacturer participated the Global Disability Summit from July 23 to 24, 2018.
Officials from the Department of Essential Medicines and Health Products (EMP), and GATE initiative (Global Cooperation on Assistive Health Technology), WHO, give highly affirmation after trying the low vision products especially the latest wearable device RevoSight.
Developed for the visually impaired people, RevoSight enables the users to sense their environment and move around more conveniently. The device, which is empowered with augmented reality (AR), now leads the innovation shaping the future of wearable vision aids. For more information about RevoSight, please refer to RevoSight Product Page.