September 14th, Massachusetts. Zoomax USA, branch of Zoomax Technology in charge of the USA and its territories, launched two special offers plans for students/educators group and senior customers. These special offers are rolling out to create equal opportunity for students and visual independence for the elderly people, as support to low vision community.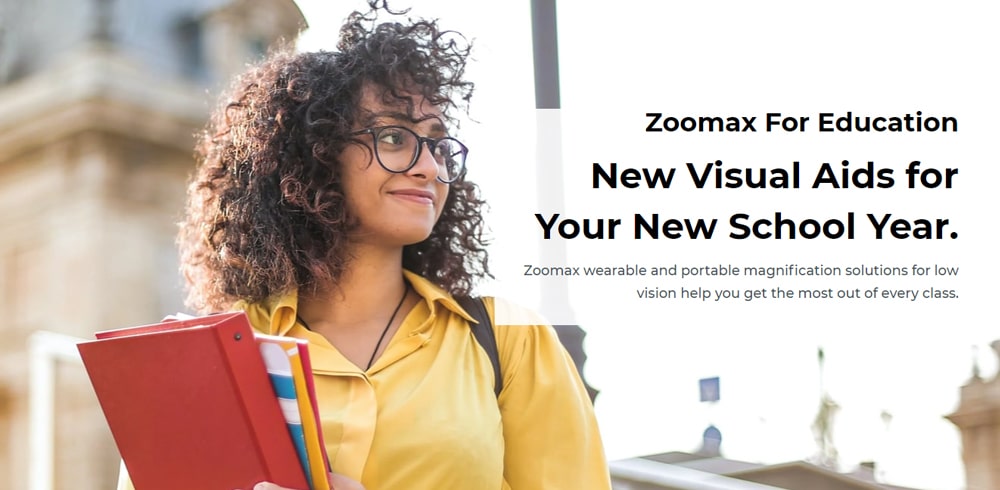 Who benefits:
Students in K-12, college, or university
Parents of a child who is visually impaired and attending school
Teachers and other educators (retirees included)
Staff of educational organization for low vision/blind
Products:
Electronic glasses Acesight Series (Acesight, Acesight S, Acesight VR)
Portable Electronic video magnifier Snow 12
How to apply:
Offer valid through Oct 31st, 2020.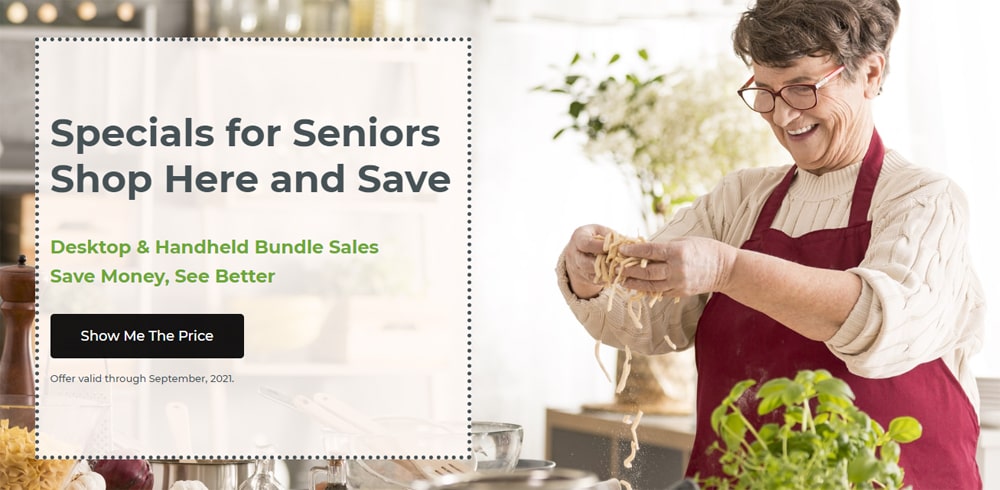 Who benefits:
We offer bundle sale prices for people who are 65 years or above and living with a visual impairment.
Products:
Desktop CCTV – Panda HD, Aurora HD
Handheld video magnifier – Snow 7 HD Plus (advanced/basic)
Accessory of Snow 7 HD Plus – easeArm
Offer details
Offer valid through Sept, 2021.
Other Offers
Sept 16th update: all demo units went out of stock. Please subscribe the newsletter and stay tuned with us for the next offer.
Budget matters. Besides the offers above, we also offer more affordable demo units which are slightly used (90%-95% new). They are available on Zoomax USA website, too. Featuring exactly the same functions as a brand-new Zoomax low vision product, these lightly used demo units are ready to become your best visual companion.
Demo units offer valid through Sept 30th, 2020.