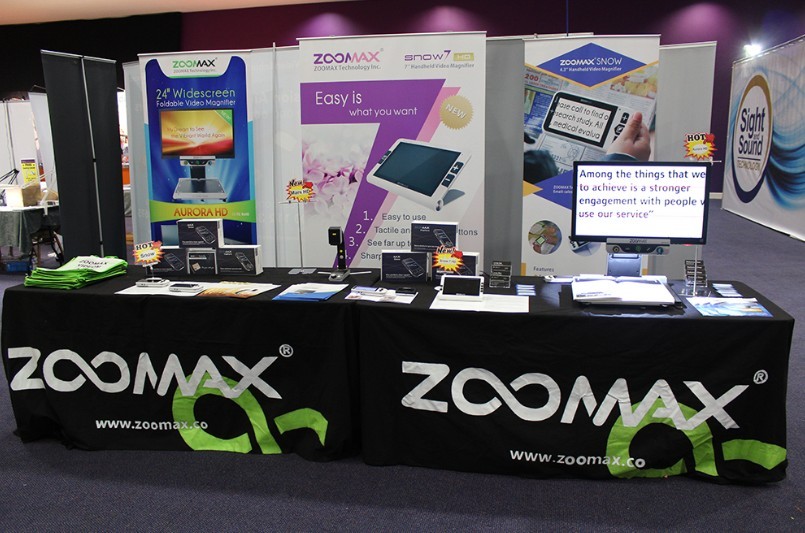 From July 16th to 17th, Zoomax took place at Sight Village in Birmingham, UK. Although this is the first time Zoomax exhibited at the show, Zoomax is not a new brand in UK. For years, Zoomax's distributors spent lots of effort marketing Zoomax products here. Thanks to their hard working, our Snow and Butterfly are well known to many vision loss people. We feel happy to hear people telling us that we really help them in their daily life.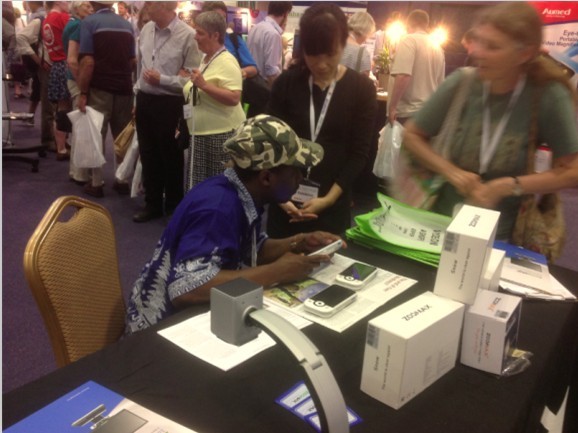 We also presented our new product, Snow 7 HD to our dear customers. All of the people experienced it expressing their desire to buy it. Because the Snow 7 HD exactly give more comfortable feeling when you start the reading. It is so easy to use and simple for no compromise. It is also impressively compact. When you bring it out with you, it is like an E-book, light and fashionable. Being different from other products with strange colored buttons or obvious low vision shape design, Snow 7 HD with only white base and black buttons delivers elegance and peace. It would let you feel very easy and relaxed when you use it in front of others.
Thanks a lot for all of the attention from our customers, our friends. Our team would work harder and harder to come out with more good products with affordable price. Everyone has the right to enjoy life. We would do every effort to create every opportunity for vision loss people.