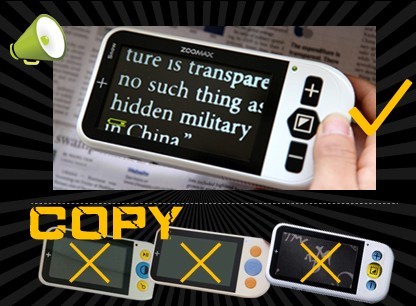 Declaration:
Snow is the proud superior 4.3″ handheld video magnifier created originally by Zoomax company.
Snow has only black and white color with the whole design. Any product in the market with colorful buttons is copy.
The COPY products use inferior material showing the poor quality in the product appearance, image and product life.
To protect your benefit, please remember our product feature and pay attention to Zoomax trademark when you purchase Snow.