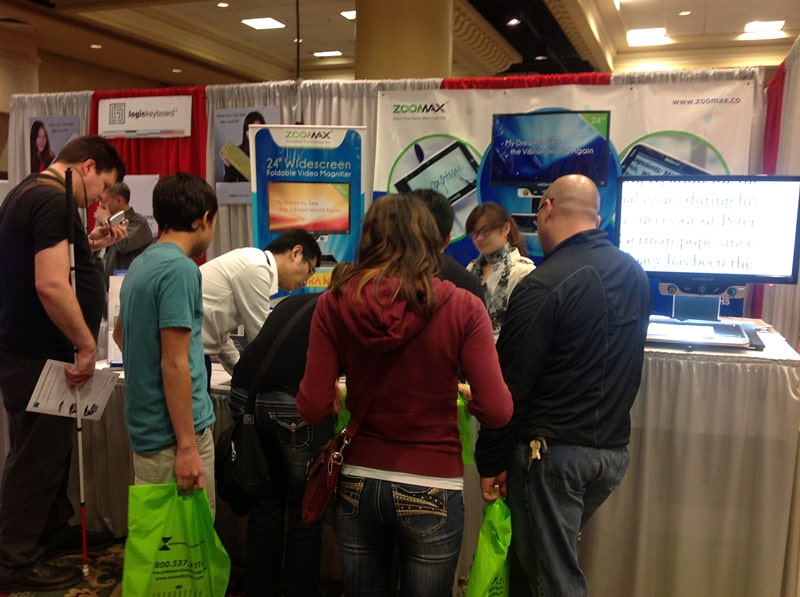 We are pleased to say that 2013 CSUN Conference which held in San Diego was really amazing and successful. There were so many suppliers from all over the world gathered in the show. We could found the lasted technology and products for people who have low vision problems.
We were extremely proud that our best seller handheld video magnifier Snow won a good reputation in the show. lots of visitors came to our booth and experienced these high-tech products.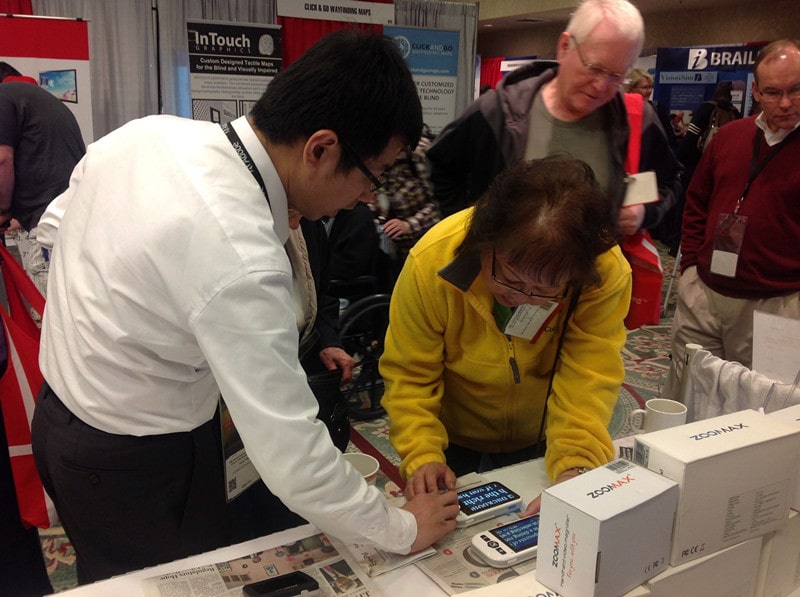 "It's really perfect and helpful."

Said one of our visitors.
"This product is easy to use. The screen showing is good. Words on the screen are clear to see. Design is fashionable. I really love it." Most of our visitors agreed with this point.
Yes, as our best-selling product, Snow won't let you down. Simple design with powerful features, you may like it. No learning, no training, just 3 buttons show you how the video magnifier works and keep you away from troublesome operation instruction. You can select your favorite color among 10 viewing modes which were already presented in this low vision device.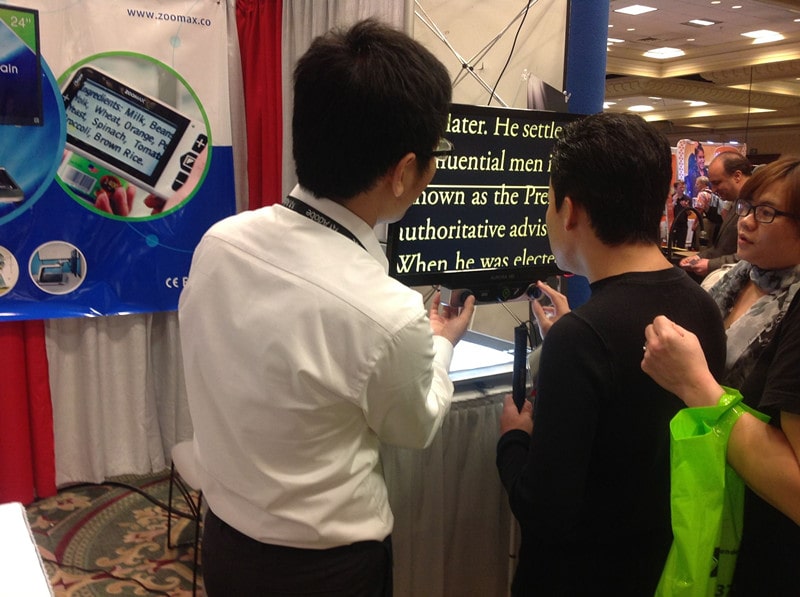 Our latest design of desktop video magnifier Aurora HD is also a big surprise. It's very popular in this exhibition as well. Our VIP customers and other visitors all spoke highly of it after they used. A flexible and foldable screen is the main selling point. You can change the screen directions easily. This unique design is one of the reasons why visitors like Aurora. They all felt this design is thoughtful and can be more convenient to use for low vision people. 24″ widescreen with perfect fidelity will absolutely attract your eyes. 17 alternative viewing modes for your choose. You can't miss it.
Thanks for all of our customers and end users' trust and support. Zoomax will develop more new low vision products to meet market demand and provide our first-class service. To help more people with low vision will be our life-long career. We believe that Zoomax will be your best choice whether it is now or in the future.