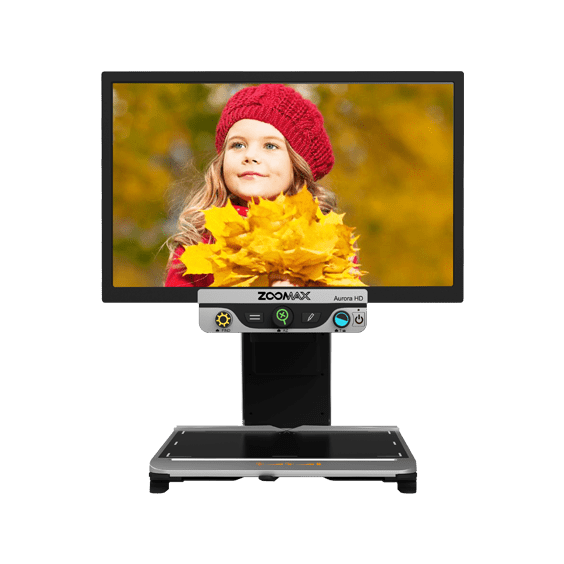 Aurora HD
Zoomax 24″ desktop video magnifier Aurora HD integrates advanced camera technology with the different needs of users. It cares your distinct operation needs at different operating levels. You will have less eye strain with comfortable reading. You can also perform sorts of tasks easily with the foldable flexible swivel monitor in diverse directions. 24″ widescreen brings more content.
Description
Specification
Video
Download
Send an Inquiry
Description
Announcement Video​
HD - High Definition Image
While taking the best HD camera and advanced auto focus technology, Zoomax Aurora HD provides the sharpest and most comfortable image for visually impaired users. The characters with sharp edge at different magnification levels and movements promise the reading and writing comfort. You could also select your favorite color mode among 17 alternative color modes. That means you can read newspaper or bills, also your favorite collections, jewelers, coins, or post, sign documents or even write letters in focus as long as you wish with less eye strain. If you like to view pictures or colorful magazines, you could never miss any surprise because of the vivid color on the screen.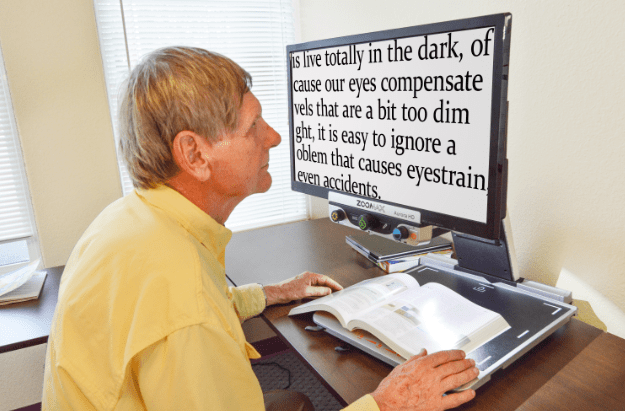 9 Customized Designs
Easily movable and foldable screen

You can share your reading with your friends or read cooking recipes at different angles.

24'' widescreen

 More information at one time or large picture in detail.

Customized position of light and adjustable illumination

Comfortable reading environment, no glare or shadow bothering.

Plug and play

No installation trouble. Enjoy reading at instant.

Slot for pens

Always save your inspiration in time.

Bottle holder

No matter small or big shape, it can be fixed for your reading all the time.

One button for locking XY table separately

Magnify full page for reading anytime.

Large and highly identified buttons

Easy to remember and reach.

Customized XY table handles

Control the reading material steadily.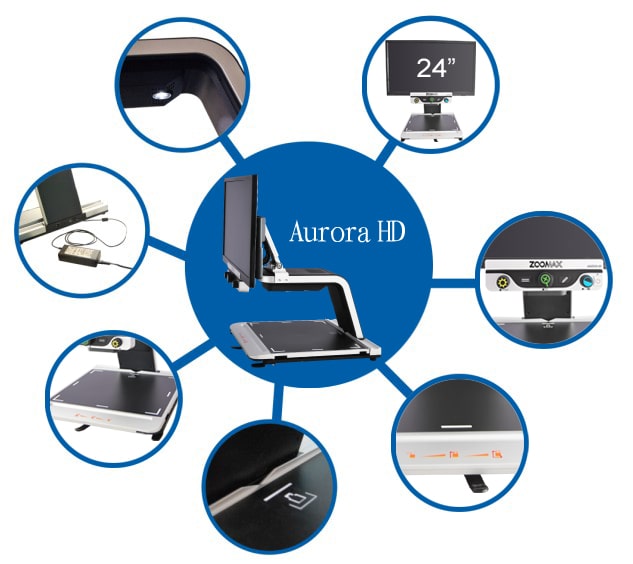 Basic and advanced functions
Aurora HD cares your distinct operation needs at different operating levels. There are basic and advanced operation modes for your choice.
Basic functions: Zoom in/out; 5 default color modes; Brightness adjustment; Find feature.
Advanced functions: Freeze frame; Focus lock; Reading lines and windows; 17 color modes.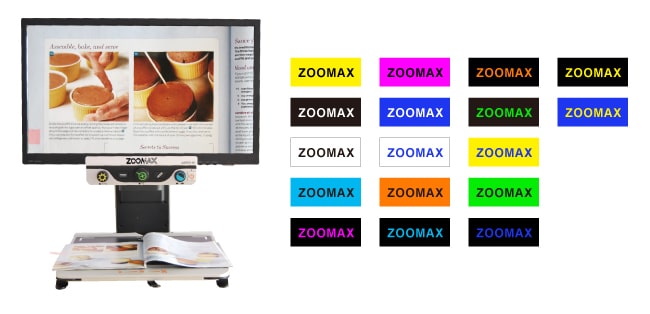 Specification
Video
Download
Send an Inquiry