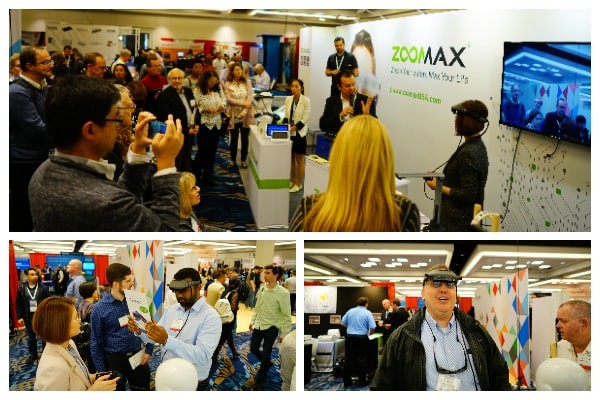 Zoomax attended 2018 CSUN exhibit on March 21st to 23rd with the latest wearable device RevoSight and handheld video magnifier Snow 10 Pro. This is the first time Zoomax made the wearable device RevoSight public. As a revolutionary augmented reality (AR) glasses for visually impaired people, Revosight drew lots of attention from the visitors.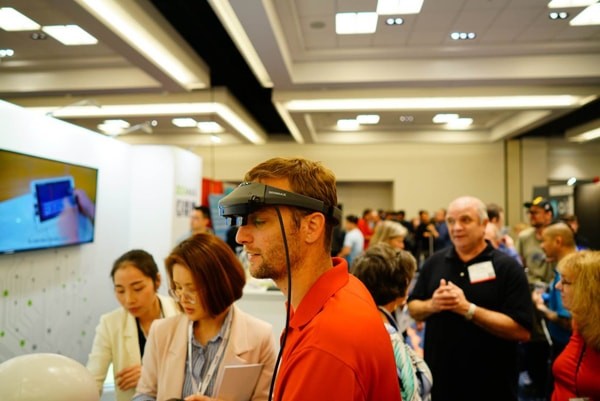 During the 3-day exhibition, Revosight was the spotlight at Zoomax booth. According to the wearing feedbacks, it was the most remarkable of people suffering vision loss to regain the ability to see things beyond their reach. Before trying RevoSight, some people weren't able to see things farther than 1 ft. The half-open design and high refresh rate enable user to feel dizziness free when wearing the AR glasses. Great wearing experience offered great reputes to this new wearable assistive technology. Implementing the most up-to-date deep learning algorithm and augmented reality technology, the glasses can further change the way people with vision impairment sees the world.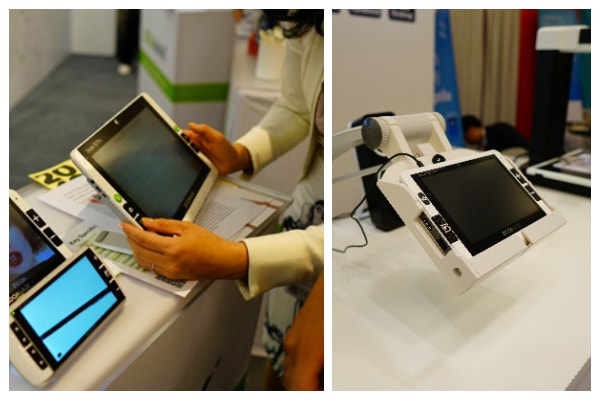 Snow 10 Pro, after its first appearance on 2018 ATIA exhibition, again won general recognition, and its OCR speech feature received great interest from dealers and customers. The possibility to view more scale of text and listen to longer paragraphs highlighted a new entrance to new independent life.
We hope in the near future, everyone can see this beautiful world as much as possible despite the eye condition. Zoomax never slow the pace down to the goal to regain better life for the visual impaired people all over the world. Stay tuned with us to see improved devices.
About Zoomax's previous performance on CSUN shows, please check 2017, 2016, 2015, 2014 and 2013.