What is a Electronic Magnifier/Video Magnifier?
A video magnifier, also called electronic/digital magnifier, is an electronic reading aid for people with severe visual impairment who cannot be helped using ordinary magnifying glass.
How Many Kinds of Electronic Video Magnifier?
Handheld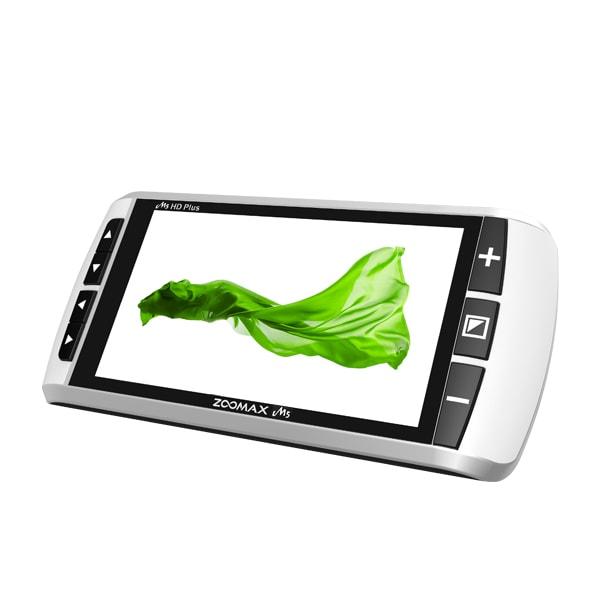 The handheld type electronic magnifier is the magnifier designed to fit in one's hand. In general, they are light with basic functions as a compact viewer.
There are also some handheld devices with larger screens that are equipped with advanced functions, like OCR.
Portable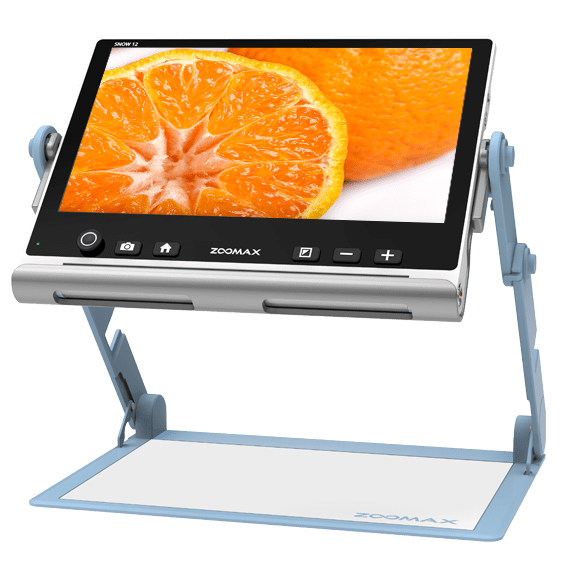 The portable electronic magnifier is the magnifier on-the-go.
Although most handheld video magnifiers are portable, some portable video magnifiers are bigger than the compact size of a handheld video magnifier. They are easy to carry around with you.
Desktop (CCTV)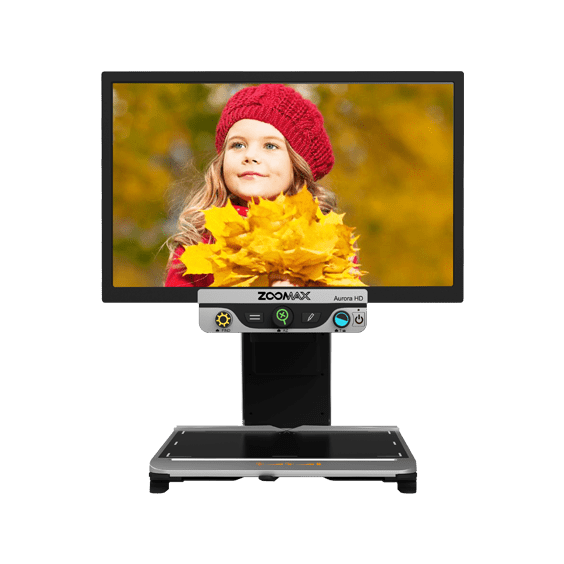 The desktop video magnifier, or closed-circuit television (CCTV) system, is a stationary type of video magnifier that mostly used in a fixed place.
Featuring the biggest screen size, the desktop video magnifiers provide bigger view than handheld and portable models.
What Can Video Magnifiers Do?
Help you read
The most common functions of a video magnifier are to zoom in/out and display words and text in high contrast colors.
These basic modifications of view are proven to be helpful when reading.
Convert print into speech
The OCR function found on some video magnifiers can turn words and phrases into speech. It's really helpful at times when your eyes become tired. Just sit back and listen to words being spoken out loud.
Enable you to write
It can be difficult to write with low vision, but less so with a video magnifier. Larger desktop units provide ample space to write.
Most handheld or portable magnifiers are not so helpful, unless they include an accessory to raise the device off the table.
See somewhere far away
With regards to distance vision, 188.5 million people have mild vision impairment, and 217 million have moderate to severe vision impairment.
The distance view camera and external accessory for distance viewing are very common on the video magnifier now, which enable you to see somewhere far away on the screen just a few inches before your eyes.
What Can You See With Video Magnifier
Newspapers or magazines
Photos of family
Books
Medecine bottle
Bills or other mail
School books
Recipes
What Can Video Magnifiers Benefit You?
See virtually anything, clearly
Video magnifiers can be used to read or magnify virtually anything you point them at.
Their ability to magnify up to 19x normal size, and do so in a variety of high contrast colors, really makes a difference.
Better viewing in the dark
Lots of video magnifiers are equipped with LED lights and LCD screen, which enable people to view things in the dark.
The high contrast colors and brightness adjustments will enhance the night view for people with eye conditions that lead to a poor eyesight in the dark.
Portable
They can be used everywhere!
Lower risk of glare
Compared with the illuminated optical magnifier, video magnifier displays better views without glare.
More stylish to use
Instead of a traditional optical magnifier, a video magnifier looks more like stylish, and empowers the users with better confidence.
Before Getting Your Electronic Magnifier
Know what you want
Knowing what you want is one of the most useful tips to save money when deciding to get a video magnifier.
For example, if you are into knitting, you may prefer to get a video magnifier offering big space to work under the camera instead of a distance view camera, which is mostly used to look at the board in the classroom.
Contact an eye doctor
It may be helpful to confirm your eye condition before purchasing any video magnifier. Your optometrist can help you choose you a device for your current and future eye condition.
Additionally, they are more familiar with local low vision resources, such as national associations and video magnifier suppliers. Talking to doctors can help you make an informed decision.
See how the video magnifier work
There are many video magnifiers to choose from. Things to consider include ease of use, image quality, size and weight, and even after-sales service.
Some companies even provide instructional videos that fully explain how a particular device works.