M5 HD Plus
Note: the Zoomax M5 HD Plus video magnifier is now discontinued. For after-sales service, please contact us.
The upcoming Luna 6 video magnifier will be available soon as a better alternative. Please subscribe to our newsletter for the new product update.
Description
Announcement Video
Internal Storage of 60 Images
M5 HD Plus offers storage of up to 60 images captured. Saved images can facilitate your record of reading materials, including books, photos, and some information you would like to share with others later. Just save, and check the images stored in your favorite way.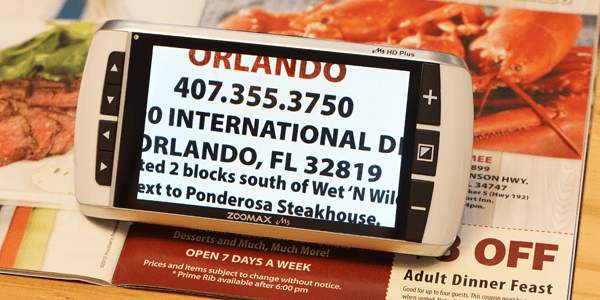 Adjustable Reading Line and Masks
Reading line and masks will make a significant difference for people with some eye conditions leading to vision distortion. M5 HD Plus is one of the few handheld electronic video magnifiers preparing reading line and masks for people in need; adjustable reading line and masks, 4 types in total, will match diverse needs of various requirements easily.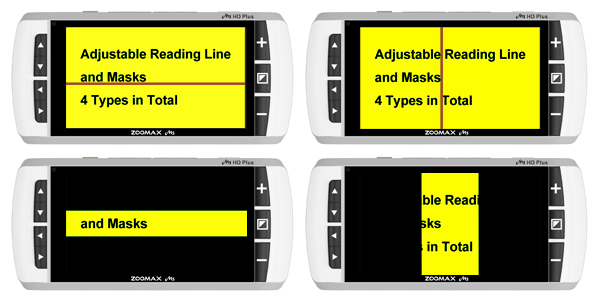 2-way Panning Function
Panning enables the user to check every detail when the frozen image is zoomed in. Compared with panning settings of common CCTV magnifier, M5 HD Plus panning, through both physical buttons and sensitive touch screen, is more intuitive and handy. You can choose either way to achieve.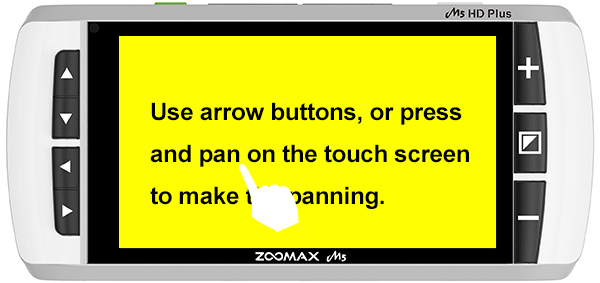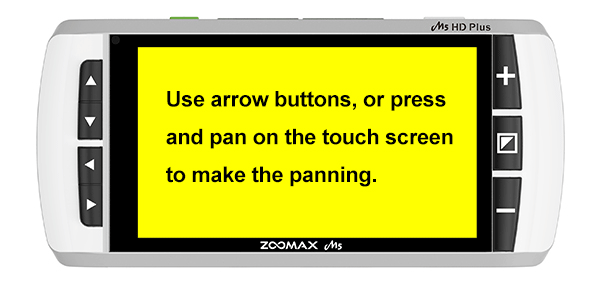 High Definition Image on High Settings
M5 HD Plus is equipped with two 5 megapixels cameras and 1280x720p screen technology to guarantee your catch of every single word even in the highest magnification. Just open the reading stand to place the device on newspaper, photos or magazines, and read with comfort easily.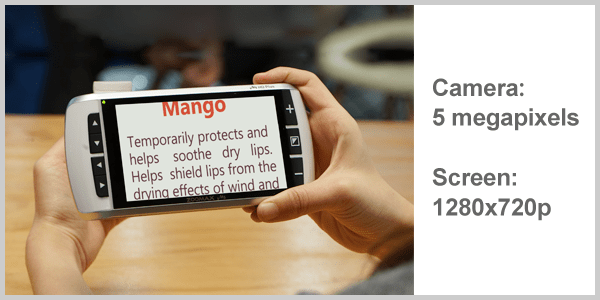 Intuitive & Easy Operation
M5 HD Plus adopts explicit button design for intuitive use as well as integrated operation system with all functions accessible easily. Compared with video magnifiers requiring complicated manipulation, M5 HD Plus simply implements fewer combinations of buttons to achieve all the functions and adjustments, making the device easier to everyone with vision loss.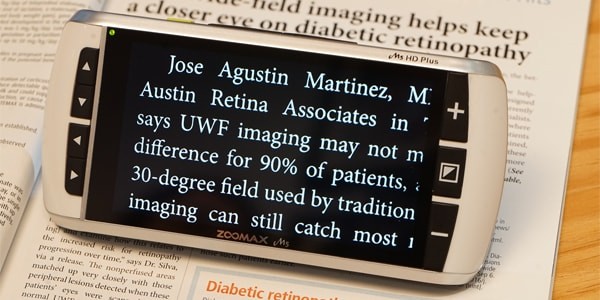 Other Traits You Expect
Distance view
M5 HD Plus distance view enables user to figure out farther object. The switch between close view and distance view is easy through reading stand. With the distance view function, it will never be difficult to see traffic information on the bus stop sign, signboard outside the restaurant, or any distant thing.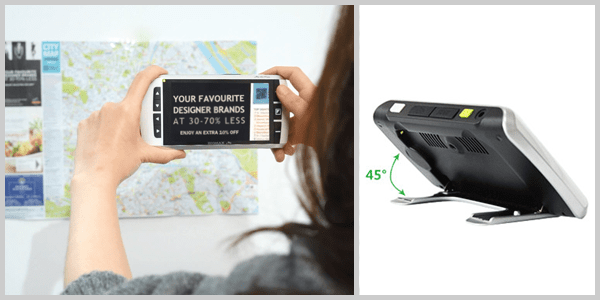 Ergonomic Handle (Standard Accessory)
M5 HD Plus handle designed based on prevailing usage patterns provides various holding angles for both left-handed and right-handed people in an ergonomic way. For details of the handle please check M5 HD Plus Handle for full information.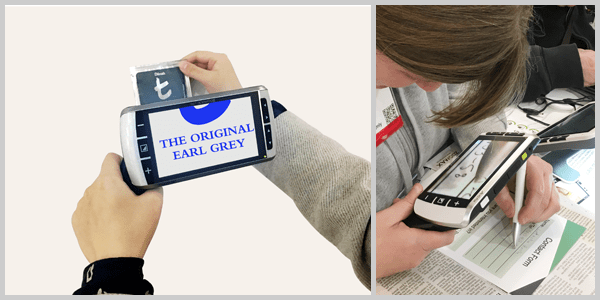 What's in the box
Specification
Video
Download