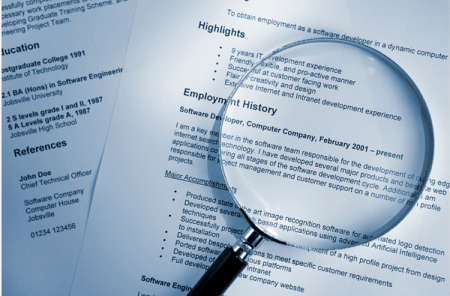 As medical-grade devices, low vision aids can enhance individuals remaining eyesight and compensate for visual impairment. Magnification aids, such as optical devices or electronic magnifiers, are commonly used to meet visually impaired people's needs. This article introduces different types of low-vision aids and how to choose the right low-vision aids for reading needs.
Reading Devices for Persons with Visual Impairments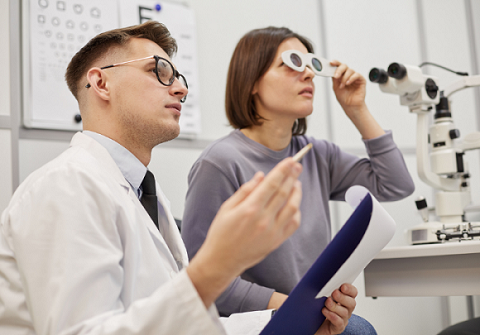 Low vision aids are tools made to make it easier for visually impaired people to read and see things. Magnification aids, such as electric video magnifiers, handheld, and desktop or standing magnifiers, loupes, and telescopes, are commonly used assistive aids for visually impaired people who still obtain information through their visual system. These assistive aids can be grouped into three categories:
 optical aids
 non-optical aids
 electronic aids
Non-optical Reading Devices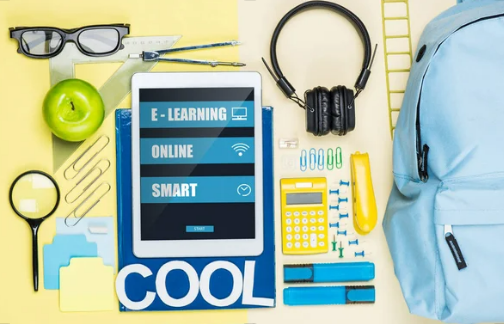 Non-optical aids are exterior modifications that enhance eyesight or make changes to the actual material that is to be read. Common examples of non-optical aids are large-print books, glare-resistant sunglasses, needle threaders, etc.
Optical Low-vision Reading Devices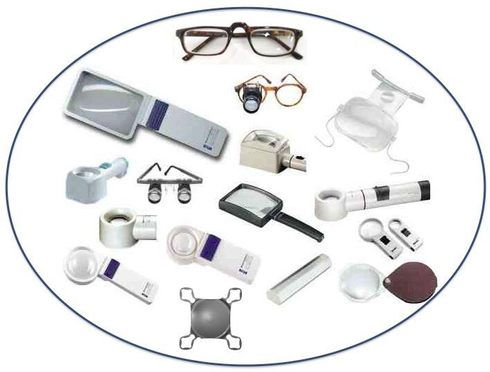 Electronic Magnification Reading devices
Electronic magnifiers have four  main advantages over both non-optical aids and optical low vision aids:
The amount of magnification can be much higher. Electronic magnifiers offer a variety of options compared to optical low vision aids, allowing users to view things in a variety of sizes or typefaces with only one device.
The authenticity of reading experience is guaranteed. Optical magnifier may distort the font, but electronic magnifiers overcome this problem.
The image can be changed and controlled. It is difficult for those with low vision to read when the background and font colors are very light. But the text size or background color of electronic visual aids can be altered to improve readability for individuals with weak eyesight.
Can be used to see both up-close and far-away objects since they can quickly flip between distant and up-close conditions.
Portable and desktop are the two main divisions of video magnifiers, and wearable e-glasses nowadays also get endorsed by visually impaired people.
Portable Electronic Video Magnifiers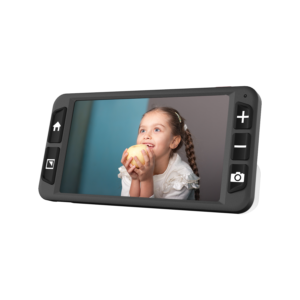 Portable electronic video magnifiers are designed to be carried with the user and are the most widely used reading devices. The flexibility of portable magnifiers makes them excellent devices to enlarge newspaper text, menus, maps, recipes, labels on prescription medications. They even help with routine tasks like writing checks.
The advantages of portable electronic video magnifiers are as follows:
Offer a reasonably large field of view.
Portable, can be used or carried almost anywhere.
Can be used while reading, sitting, lying, standing, and even working.
Great magnification, contrast, and brightness
Lightweight, and save storage space 
Desktop Electronic Video Magnifiers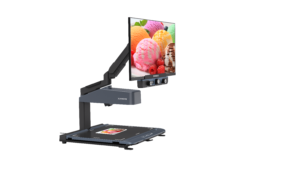 Desktop video magnifiers can be propped up on a page or other object. Some devices have Optical Character Recognition (OCR) technology to process the text and read it aloud in different languages.
The advantages of desktop electronics video magnifiers are as follows:
Possible to achieve very high magnification levels.
Better contrast vision thanks to a choice of viewing modes.
Comfortable reading in an ergonomic posture.
Desktop magnifiers are perfect for various tasks, such as reading, writing, and viewing photos, and they are more suitable for use in rooms, offices, or libraries. However, space requirements are often a significant limitation, as desktop video magnifiers have no advantage in weight and size compared with handheld or portable electronic magnifiers.
Low Vision E-Glasses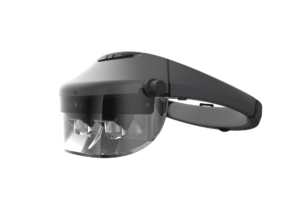 Wearable low vision aids, namely, low vision E-glasses are good choices for people who struggle to hold a magnifier or lens steadily or for those who want to free their hands to play an instrument, use a computer, or paint. Wearable technologies, like VR glasses or E-glasses, are the best options for people with sight loss who want to do outdoor physical activities as well.
The advantages of wearable low vision aids are as follows:
Panoramic field of view.
Portable and can be used or carried anywhere.
Aid daily reading and mobility.
Can be used while sitting, lying, standing, working, and traveling.
Which Aspects Should Be Considered When Choosing Low-vision Reading Devices

For individuals with low vision or legal blindness, utility and usability are the main aspects that should be considered: whether optical aids or electronic aids, the following elements are important for visually impaired users.
Multiple High Contrast Settings
System color schemes and high-contrast modes allow people who are color blind or have low vision to see the screen easier. Therefore, video magnifiers that include more preset foreground/background color combinations are better for low-vision people. One such product is Zoomax Snow, which has 10 high-contrast color model, and allows the display to be customized to the needs of an individual user.

Good Navigation Function
Navigation around the text is another critical issue for those using video magnifiers since reading materials are often so magnified that only a line or two of text is visible. Many users with vision losss may find it difficult to track where they are. Some low-vision products use reading lines to help users locate the place in the reading materials.
Keeping Text Clear
Another important aspect associated with the reading experience is keeping the text smooth. Many reading devices/magnifying products make the text appear temporarily blurry when moving, which reduces reading speed and causes a bad reading experience. Zoomax Luna 6 is designed for comfortable reading. When you move as you read a book, the words stay super clear in high contrast color.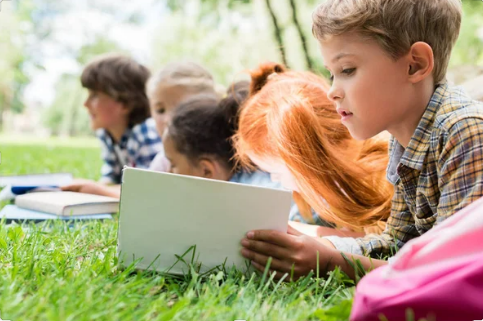 OCR And Built-in Camera
Speech output system and OCR has also been used in low-vision aids. Many desktop electronic video magnifiers have this function. In addition, some visual aids offer a built-in camera to take a picture of text and magnify it for display on the built-in screen. Stored data can be uploaded to a computer for further processing or converted to speech. Products with this function are ideal for people with severely impaired vision.
Learnability and Efficiency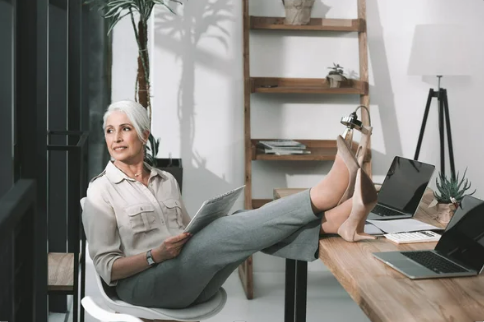 Magnifiers with simple controls for magnification, contrast, and brightness are an ideal choice, since multiple-key combinations can be a challenge for most visually impaired people. A device must be simple to use on a regular basis: all functions of the device should be easily learned, and the user should understand the intended goals of the device use in a reasonable amount of time with minimal effort and frustration.
Security
It is important to choose a safe low-vision product for people with vision impairments. Testing and other measures have been undertaken to ensure that the product meets certain technical standards. For example, Zoomax low vision aids are registered with the FDA, CE marking, FCC, and RoHS Certificate for proper protection for visually impaired customer.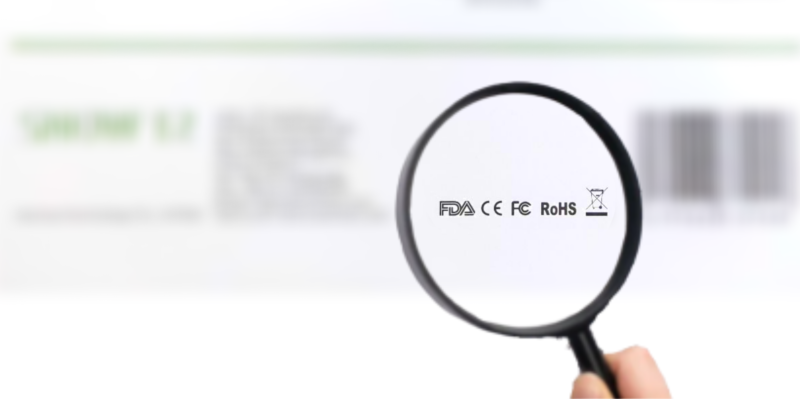 Here, we suggest that check for the quality inspection mark before you buy any low vision aids. Common conformity marking includes CE marking, FCC, and RoHS compliance.
CE marking indicates that the product's manufacturer or importer affirms its compliance with the relevant EU legislation, and the product may be sold anywhere in the European Economic Area (EEA).
FCC certification is a requirement for electronic products entering the United States.
RoHS Certificate also known as Directive 2002/95/EC, is a product-level compliance regulation restricting the use of specific hazardous materials found in electrical and electronic products (EEE).
FDA Certification offers third-party confirmation that a company can reliably produce goods or render services in accordance with the criteria of the US Food and Drug Administration (US FDA). Pharmaceuticals, food, drinks, medical equipment, and radiation-emitting gadgets all have standards set by the FDA.
Ask for Low-Vision Professional Advice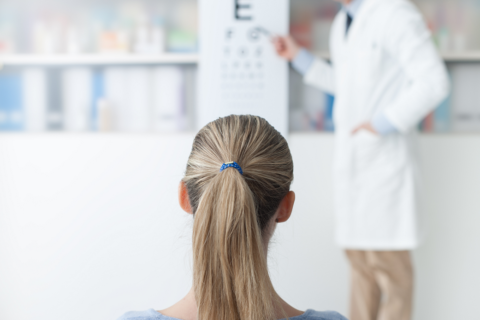 Reference
PhD, A. C. M., PE, & Fcaot, P. J. B. P. M. (2015). Assistive Technologies: Principles and Practice (4th ed.). Mosby.
FDA Certification | FDA Certification for Medical Devices - IAS. (2022, April 14). IAS USA. https://ias-certification.com/fda-certification-in-usa/#:%7E:text=What%20is%20FDA%20Certification%3F%20FDA%20Certification%20provides%20external,pharmaceuticals%2C%20food%2C%20beverages%2C%20medical%20devices%2C%20and%20radiation-emitting%20devices.