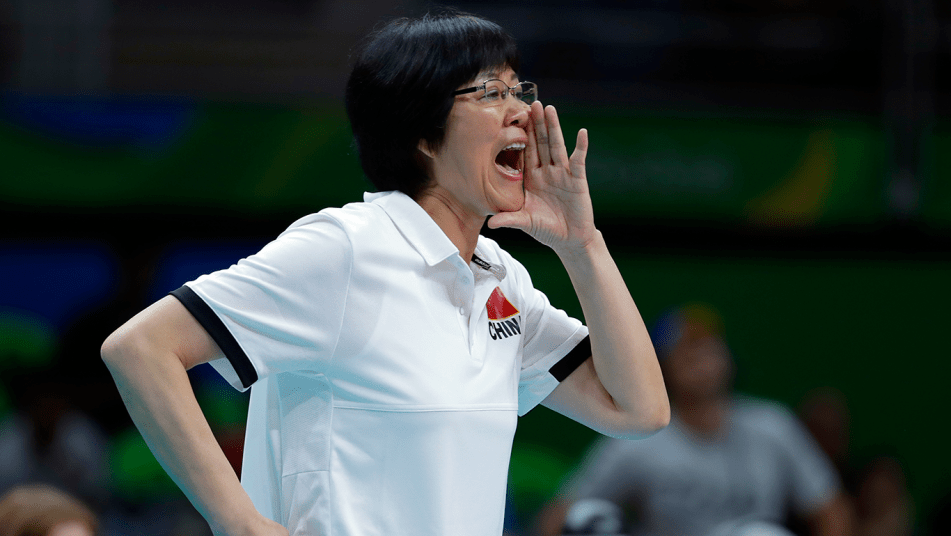 The 2016 Olympic women's volleyball tournament wrapped up on Saturday, and China has won the gold medal in a 3-1 (19-25, 25-17, 25-22, and 25-23) victory over Serbia. China finished fifth in women's volleyball in Rio Olympics; it's the third time the Chinese women's team has won gold in this event, with victories in 1984 and 2004. After a lapse of 12 years, the Chinese women's team stands on the Olympic podium again. As one of the last matches in Rio Olympic Games,it ended with an definitely exciting moment.
With the victory, Chinese coach "Jenny" Lang Ping became the first person to win Olympic gold as both a coach and a player.
After the match, Lang Ping mentioned about the Chinese Women's Volleyball Spirit, "it's nothing with the result, no matter we finally win or not it still exits. If today we lost the match, my players are still very hard".
Never give up even in a deep adversity. That may be the true spirit of the Chinese Women's Volleyball as well as an embodiment of Olympic spirit in hard time. It is obvious that the success grows from the fertile soil of adversity. Some might suffer more in their early year, but for a lifetime adventure, getting tough is never too late.
That may apply to low vision people as well. We couldn't imagine how they keep struggling and remain cheerful when visually impaired. They will never be blinded by their pain which seems a "deep adversity" for people with normal eyesight. For instance, in the article Do the Blind and Visually Impaired Really Have Better Hearing? from writer Cheryl Wilcox who herself is a visually impaired person, you will find her great attitude towards life when mostly she has no vision to lean on.
Today we are still waiting for practical cures for some eye ailments remaining "incurable", like the clinical trials of stem cell treatment for glaucoma; before the outcome occurs, more and more assistive devices are becoming available for people with low vision.
Hand-held, hanging, stand, illuminated hand-held, illuminated stand, spectacles or bar and dome magnifiers are all available for virtually anyone with vision loss. Even video magnifier in the foreseeable future, the function continuously can be developed. Holding a positive attitude may lead to propensity eventually.
Chinese woman's volleyball successfully staged a "counterattack" in Rio Olympics 2016. We witnessed these exciting moments, being proud of them. Likewise, we are proud of these people virtually with vision loss who have faith in themselves and never to be down.