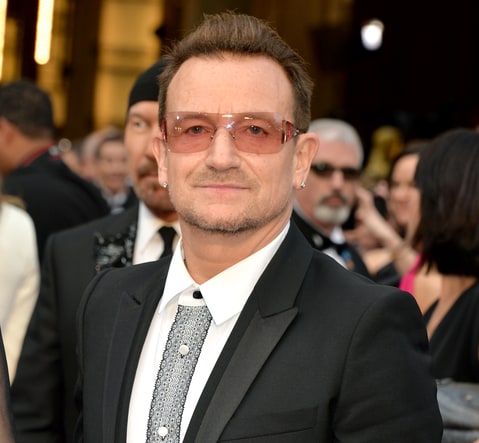 The use of sunglasses started to become more widespread nearly a century ago. Nowadays, sunglasses are somehow a must-have item in modern life. To the one owning car sunglasses is an effective shield against the glare; for fashion icons it is a way to show their trendy style or, on the contrary, avoid recognition by fans or paparazzi; for visually impaired people it is common to wear dark glasses to hide the abnormal appearance of their eyes.
For people with some eye ailments, such as glaucoma, the sunglass is a cost-effective to coping with outdoor light. One of the most famous men who seldom take off tinted sunglasses is Paul David Hewson, the front man for Irish rock band U2, who revealed his mystery in 2014 telling "I have had glaucoma for the last 20 years" on The Graham Norton on BBC One.
So why do glaucoma sufferers always take their sunglasses? It is ultraviolet (UV) rays in sunlight which patients with high sensitivity must protect their eyes from that make the damage. According to the Glaucoma Research Foundation, long-term exposure to UV rays can damage the eye's surface as well as its internal structures, and can sometimes even contribute to cataract, macular degeneration and glaucoma. Since Glaucoma would lead to severe and irreversible vision loss if left untreated (see About Glaucoma), protection plays a more important role in everyday life while patient takes ophthalmic treatment. Glasses with lenses providing UV protection are stylish assistive unit.
International law stipulates that all sunglasses must be UV protected. Lens made of polycarbonate or Trivex can offer 100% UV protection while glass and regular CR-39 plastic need extra coating to achieve the same impact. When people would like to test the protection as the glasses had been used for years or lost the label indicating the lens material, there is a recommended way for your identification: just bring them to your local optometrist and they will use a device equipped with spectrometer to analyze. The quick test is conventionally free. For special UV test for low vision glasses, alternatively, please check Low Vision Resource on top of this page and contact the corresponding institutions. All phone numbers are displayed.
Sunglasses are not the privilege of fashion weeks; buy a pair and bring the cool protection for friends, family members and beloved ones with glaucoma or other eye diseases.