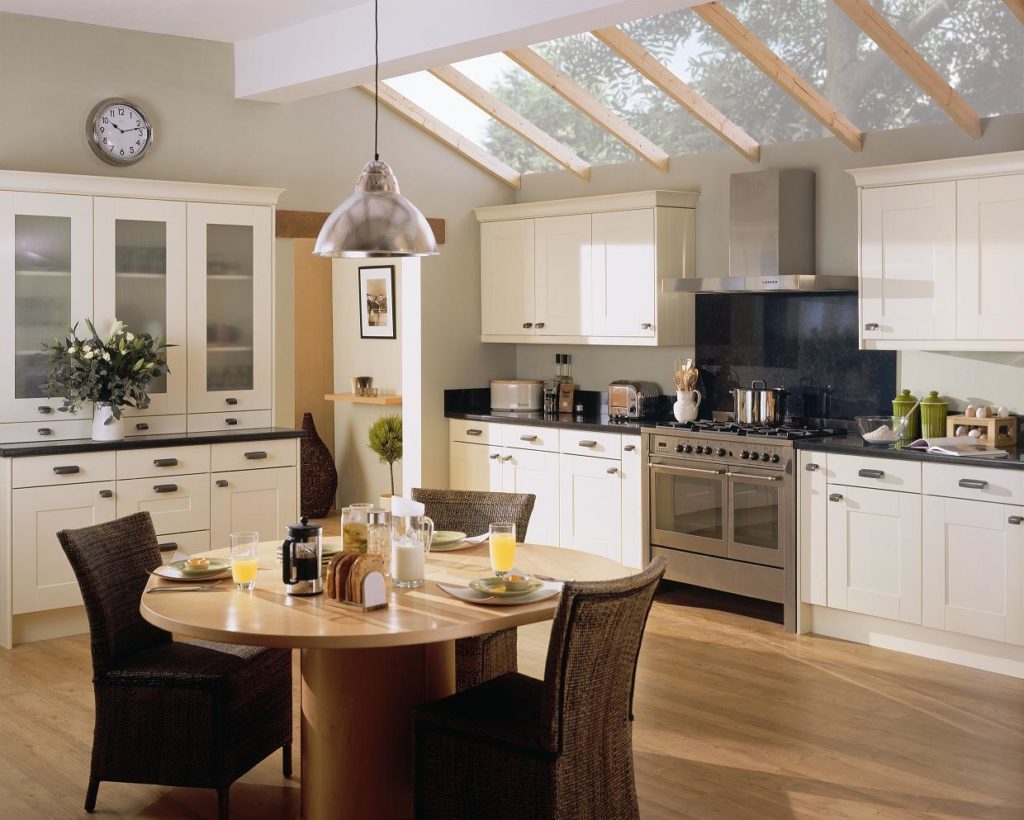 Most people will tell you that everyone loves the comfort of their own home and this is true for the majority, but those living with low vision may need to make some changes to fully enjoy those comforts.
There are many ways that interior design and decorating can make your house, truly your home. Here are some general tips for every room in your house.
Paint your door frames and doors a lighter color than the walls. This allows a visually impaired person to more easily recognize doorways and know if a door is open or shut. Glass doors should be treated with special care. Mark them with a bright and colorful strip or decorative sticker about eye level so that a person with low vision will be able to determine if the door is open or closed.
Stairways can present another challenge. Make sure that any handrails or bannisters are painted a contrasting color from the walls. Mark each step clearly. There are many ways you can do this. For example paint a strip on the rise of each step in a lighter shade than the rest of the stair. Alternatively, you may choose to use heavy duty light colored tape for the same effect.
Keep your color schemes simple and warm. Too many colors or busy patterns can be confusing to those with vision impairment.
If rugs or carpets are part of your home's decor, select colors that stand out against the floor's color. Make sure they are non-skid or have padding underneath to prevent slips, trips and falls.
When it comes to furniture, less is often more. Keep low lying furniture such as footstools and coffee tables out of the main path of the room. You want the rooms to have as much open area as possible.
People spend 1/3 lifetime in sleeping on bed. If your vision is not good enough, try bedsheets or duvet covers in high contrast colors, so that they are easier to recognize.
Kitchens can be made safer with a few decorating tips. Choose countertops that allow you to see the items you place on top of them such as food items, cutting boards, utensils and pots and pans. Make sure that appliances have enough contrast to be distinguished from the countertops and work areas. Actually contrast color plays an important role in life of people with vision loss more than we could imagine: Contrast Has a Key Role for Those Who Are Visually Impaired
Cabinet doors should also be darker or lighter than the surrounding walls and floors. Black handles can make those cabinets stand out more.
Bathrooms can be more user friendly with a few quick hints. If your bathroom fixtures and tiles are white it can be challenging to see the edges of tubs, showers, sinks and toilets. You can use bright stickers or decals to mark the edges of these fixtures and shower doors. Adding a dark or wooden toilet seat is also helpful. Decorate your bathroom with bright towels and bathroom mats that accentuate the bathroom's decor.
With a little creativity and ingenuity, you can create the home of your dreams!