Hi Zoomax,
Here is my photo with snow. I am really happy to receive it. It is really useful and handy.
I have also came to smp negeri 226 and did trials for panda. The design is elegant and futuristic. It is very easy to use and of course may help those students with vision impaired.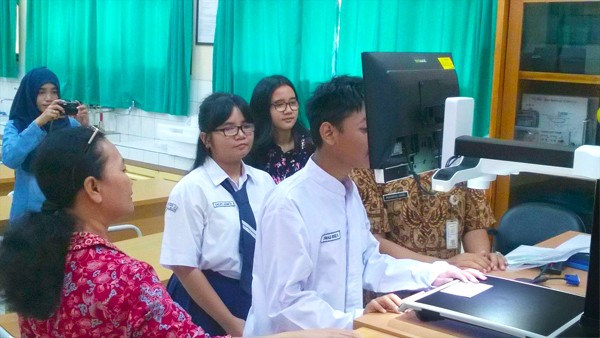 That is the photo when one of the vision impaired student, Dimas tried the device.
Related information:
Zoomax Campaign: You Are Not Alone
Campaign News: 19'' HD desktop electronic magnifier Panda HD receives good comments from schools
School Feedback: Thanks Letter From SMP Negeri 226