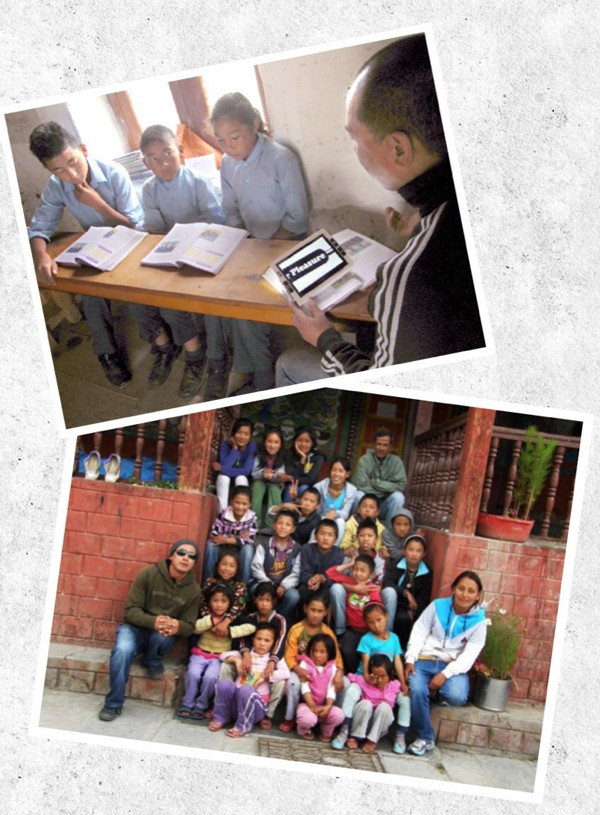 Reviewed by Mr Mohan Gurung, manager of a boarding school in Nepal
In March 2012 I suffered a serious injury when, during my usual morning workout, the resistance band slipped from the hook and hit both my eyes, ultimately rupturing both my retinas. After several retinal detachment surgeries, both my eyes were stabilized, but my sight was reduced to only blurry peripheral vision.
My impaired vision made my job at a non-profit primary school at Jharkot, a small village in Mustang, Nepal, very difficult – sometimes my responsibilities even include teaching the English lesson. But from the moment I received the SNOW 7HD, it became so much easier for me to conduct the class. Previously I had to use a handheld magnifying glass, which was very stressful for my eyes. The SNOW device is much more efficient. Now I can place the device on pages and read without any trouble. I can now even go through office documents and letters without difficulty. Other quality aspects of the device are its long battery life, the functional stand and the fact that it's portable enough to carry with me outdoors.
My deep appreciation goes to all those people, who have endeavored to get this sterling device for me, to help me get my life back on track, at least to some extent.
---
Related information:
Snow 7 HD Endowed as an Assistive device to Schule macht Schule
(German/English) Schule macht Schule Facebook update - Zoomax Snow 7 HD