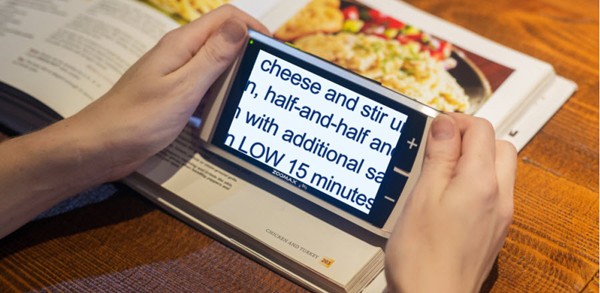 As of 2012 there were 285 million people who were visually impaired of which 246 million had low vision and 39 million were blind. World Sight Day (Thursday, Oct. 8, 2015), aims to arouse people's attention on vision loss and eyes protection.
Now join "Word Sight Day, Zoomax M5 See with You", share your knowledge or tips about eyes, help more people, and win "2HD + Touchscreen" video magnifiers valued $6000 totally.
Winners & Prizes: 5 winners & 5 units M5 (2HD + Touchscreen handheld video magnifier) valued $6000
Activity Duration: September 10 – October 20, 2015
How to Win:
Step 1: Like Zoomax Technology Inc Facebook page.
Step 2: Comment below the post with #ZOOMAX M5 or #World Sight Day.

e.g. #Zoomax M5, for those with low vision, proper and adequate lighting is crucial for day to day living

Step 3: Share this post to your friends or groups to get "Likes" for your comment. The first 5 persons who get at least 100 Likes win.
About Prize M5:
2HD for super crisp image
Touchscreen + intuitive buttons for accessible using experience
Picture panning and storage for detail viewing later
Visit Handheld Video Magnifier M5 Product Detail Page for more information.
Notes:
Offer not valid for employees & existing distributors of Zoomax.
Product test review is required from the winner after using the prize.
All comments with authors will be gathered and published on Zoomax website to help more people.