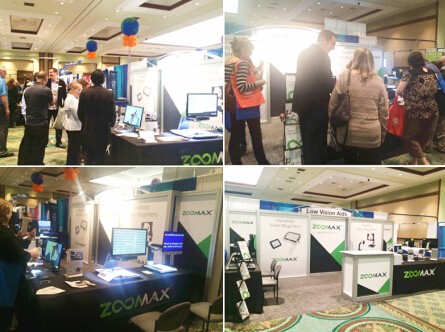 Zoomax, being an active participant in low vision exhibition ATIA Orlando in recent years, once again succeeded in this year's trade show.
During the 4 days' exhibition, portable video magnifiers Mars HD and handheld video magnifier Snow 7 HD were highly praised by the dealers and customers for lightweight and excellent image. Desktop video magnifiers Aurora HD and Panda were also well-received by the visitors for high quality and affordable prices.
With our professional staff and outstanding company image, our booth attracted superior attention by visitors all over the world.
As ATIA's bronze sponsor, Zoomax took part in Passport to Prizes event and supported a 2014 best seller - Snow 7 HD as the prize to visitors. One end-user from Florida won the lucky draw.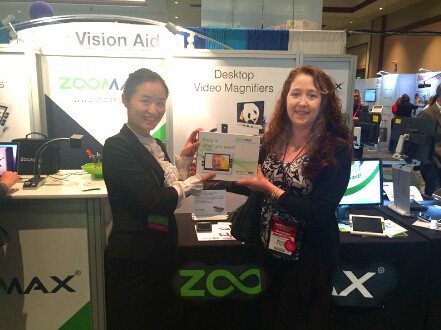 For Zoomax, quality and customer satisfaction are priority one. We will continue to develop innovative high-tech solutions to increase independence for visually impaired people.
See you next year in ATIA 2016!
Please click to know more about Zoomax's previous performance in ATIA in 2014 and 2013.