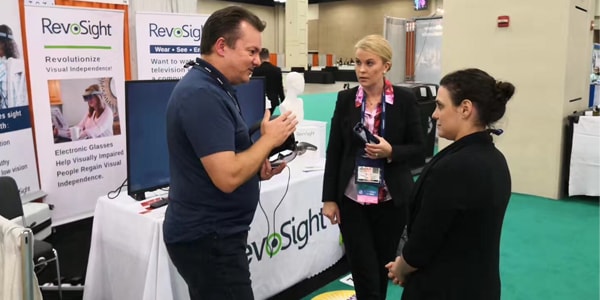 The American Academy of Optometry (AAO) kicked off its 2018 annual meeting on November 7 at the Henry B. Gonzalez Convention Center in San Antonio. The academy's annual meeting this year gathered over 200 exhibitors displaying a variety of latest optometric products, services and technologies.
RevoSight made a great hit at AAO San Antonio. With its stunning image quality, cutting-edge outline feature, impressive refreshing speed and comfortable wearing experience, optometrists and doctors highly recommended RevoSight as the new generation of innovative wearable solution for low vision patients. Many even commented that RevoSight outperformed most of the competitive products on the market today.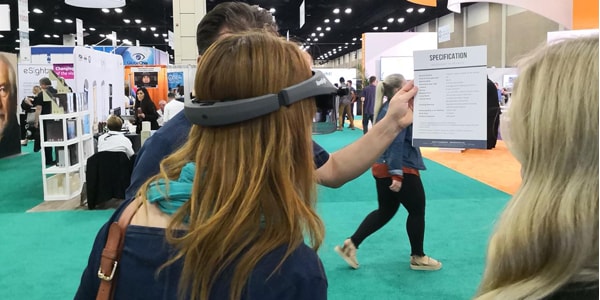 Different from last month's AAO Chicago, AAO San Antonio was mainly open to optometrists who have more experience and professional knowledge with low vision patients. RevoSight was grateful to gain positive feedbacks and popularity from them.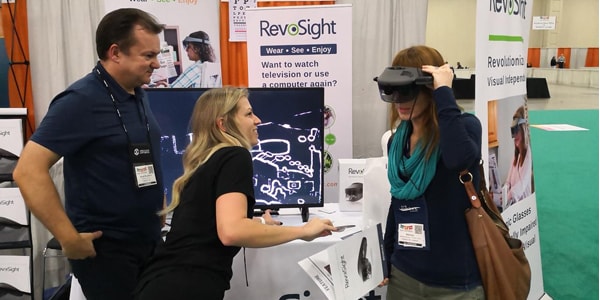 Besides exhibition, with the academy's commitment in providing the highest quality continuing education and the most current vision science research, AAO San Antonio also included 300 hours of lectures and presentations over 4 days, and a diverse array of groundbreaking research in optometry and vision science and relevant education on the latest practices. Certainly, the annual meeting itself gave people the message that the academy devotes itself in promoting the art and science of vision care through lifelong learning.
Keep follow up with RevoSight, be a witness of miracle. For more information, visit RevoSight website and American Academy of Optometry official site.