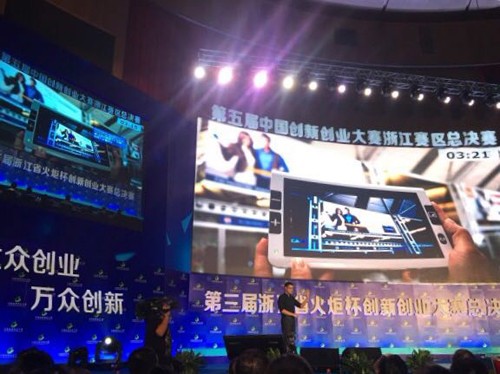 On September 25, the fifth China Innovation and Entrepreneurship Competition of Zhejiang division, Torch Cup Innovation and Entrepreneurship Competition Finals, held in Zhejiang high-level overseas talents innovation base came to an end. Several months of the activity attracted more than 1000 start-ups and entrepreneurial teams to participate. Rejoin as one of the top 14 participated in the finals, and became runner-up at last.
Rejoin is the first and most advanced company in low vision assistive field in China committed the visually impaired high-tech production R&D, manufacturing, sales and service of high-tech aids products, the pioneer of the visual aids industry. Zoomax, Rejoin's subsidiary, dedicates to creating independence for people with vision impairments offering a full line of low vision products, including handheld, portable and desktop video magnifiers. Zoomax products also have been presented to the judges with decades of investment experience and advanced management ability in the competition.
The theme of the competition is innovation and entrepreneurship, highly sophisticated science and technology also became the "keyword" for the seven chief judges. The participating companies range from healthcare, culture media, thermal imaging, robotics and environmental protection and other fields. All participants are the elites in their own areas.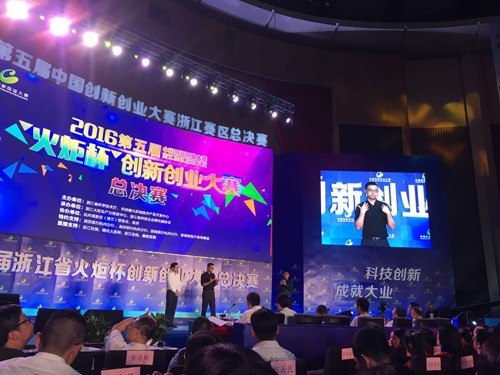 Li Xiang, founder & chairman of Rejoin Technology, UCLA visiting scholar, as the spokesman, greatly elaborated Rejoin advanced technology and broad prospect, defeated other outstanding companies being runner-up. Hangzhou Lianzhong Medical engaged in the medical field and Hangzhou Xieneng Technology engaged in the energy field eventually won the first prize.
Zhejiang Science and Technology Department Director, Zhou Guohui, incentives the presence of entrepreneurs, the competition drew to an end means a new battle begin. Technological innovation is the core, only seize the core technology and develop the most competitive products can entrepreneurs win in the fierce competition of the market continuously.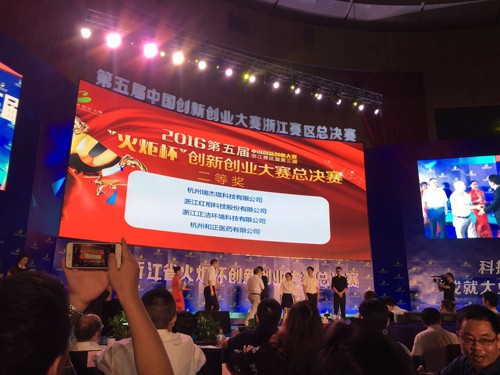 Thanks for your long time love and support. Rejoin and Zoomax will always be committed to improve the quality the life of the visually impaired people over the world.