Visit us at SightCity show to have a hands-on experience with Zoomax's leading-edge Products in low vision industry. Abundant gifts are prepared for all honored guests.
Continuing traditional lucky draw, now Zoomax integrates more fun activities including print your own selfie with zoomax. Better yet, you can take the printed photo home! To know more about activities, come and visit us @ SightCity Frankfurt Booth # E26 & E27.
We are fully prepared to have a great show. Are you ready?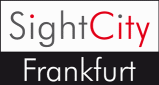 Venue: Sheraton Airport Frankfurt, Hugo-Eckener-Ring 15, 60549 Frankfurt am Main, Germany
Date: May 20-22, 2015
Booth Number: E26 & E27