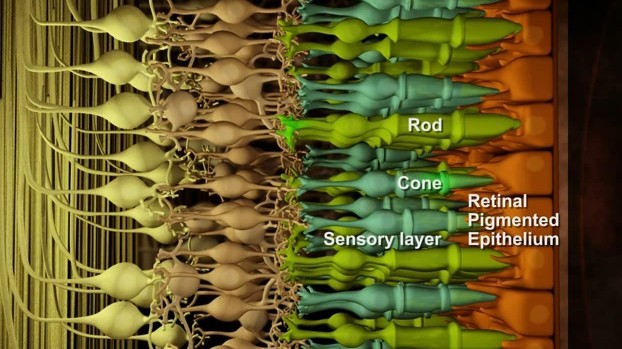 The study published in the journal Nature Biotechnology announces that stem cells transplants have successfully restore sight to blind mice in a laboratory which pushes a further step on the retinal therapy. That's not a false hope for people with age-related macular degeneration (AMD, please lick here for detailed information), diabetes and retinitis pigmentosa to benefit from this technology.
UK scientist took stem cells from mice embryos and cultured them in a lab dish so that they can differentiate into immature photoreceptors, the light-catching cells in the retina. Those immature retinal stem cells were then injected into the mice's eyes to help them respond to light and see again.
Professor Andrew Dick from University of Bristol said: "This is a stunning piece of research that in the distant future may lead to transplants in humans to relieve blindness."
The world's first clinical trials using patient's own stem cells is underway testing in Japan. Currently Advanced Cell Technology is conducting trials of RPE transplants in London, UK and in several American centres in Los Angeles, Miami, Boston and Philadelphia. Another company, CHA Bio & Diostech is doing similar studies in Korea. Only small numbers of people are recruited for in early safety trials.
Scientists also warn that there are still some potential risks before it becomes the treatment for blindness. But it does give hope for people who are blind caused by macular degeneration to restore their vision again one day. Please also check the latest report about the testing result on human reported by Lancet: Stem Cell Research Shows Promise in Eye Disease Treatment
For more information please visit the website of The Foundation Fighting Blindness: http://www.ffb.ca/patient_resources/factsheets/stem_cells.html