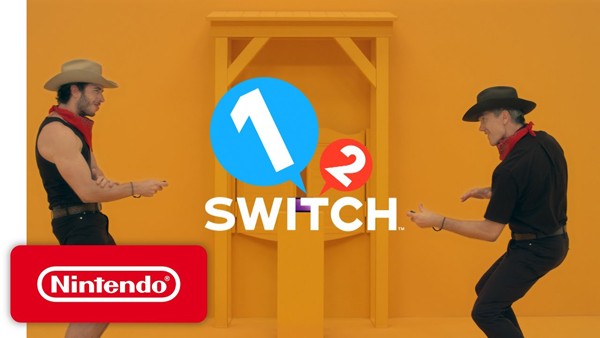 "There's definitely a market for blind gamers wanting to play mainstream games."

Karl Belanger, a technology specialist for the National Federation of the Blind. Belanger has been visually impaired since birth.
Are you visually impaired or blind? Have you ever wanted to play video games with your family or friends? I know how frustrating it can be to sit on the sidelines. My children would get so excited playing video games on consoles ranging from Atari™, Sega™, Game Boy™, PlayStation™, Wii™ and Xbox™ to name just a few. I would cheer them on and listen as they described the larger than life graphics that exploded off the screen. The majority of video games have been designed for people who can see well.
Video gaming has come a long way since its infancy in 1972 when the Magnavox Odyssey made its debut. Nearly half a century passed and there have been many enhancements made along the way that have added so much to the virtual world of gaming. I remember when everything was black and white or white on a gray screen and sound effects were limited but I still remember that excitement, which is now bigger and better than ever with the inception of the Nintendo Switch™ released on 3rd March 2017. Its recent firmware enhancements with the Switch 3.0.0 updateinclude the ability to change colors of the display to invert color or grayscale as well as the innovation technology to find paired controllers by activating the vibration feature. These sound interesting for people with normal eyesight, but can greatly improve gameplay experience when players are visually impaired.
Nintendo Switch™ menu in grayscale

Nintendo Switch™ menu in invert color
However, no improvement would work if the game itself was not accessible for visually impaired gamers. There are about 7.4 million people with a visual disability in the U.S. alone, according to the National Federation of the Blind. 6.9 million are between 16 and 75. There are millions of untapped dollars left on the table by ignoring the needs of these blind and visually impaired gamers, as most of the game play is reliant on astounding visuals and this has limited and excluded many blind and visually impaired gamers from enjoying the experience.
Fortunately, what is especially nice about the Nintendo Switch™ is some of the games that it offers; including Nintendo's 1-2-Switch. This package of mini games is not designed for just the sighted or the visually impaired but for everyone and can easily be enjoyed by the entire family.
Unlike most games, 1-2-Switch focuses on looking at your opponent instead of a screen. Audio forced feedback and vibration make the gaming experience suitable for everyone because play is not reliant on visual cues. For Example, in the mini game Fake Draw, players need to fire the opponent by aiming the Joy-Con before getting fired upon receiving the order "Fire" which might be given after "fly" "fur" or even "meow". The words and photo indicating the words will be shown on the screen but all the players need to do is listening carefully; even aim is not necessary since it is the angle between Joy-Con and the ground that counts. It is just one of the games barely requiring vision: as I was doing my research I ran across several testimonials from the visually impaired and blind regarding Nintendo's 1-2-Switch, and in an article posted by Xavier Harding, on Mic.com, a husband and wife join up for some competitive gaming. The husband who is completely blind was still able to play 22 out of the 28 games offered in the game package.
When your eyesight is perfect is easy to take for granted that so many others are not as fortunate. Nintendo Switch™ has created games that put those with perfect vision and the visually impaired on level playing fields and that is exciting. I tout and applaud them for creating a gaming system and games such as 1-2-Switch that can be enjoyed by all and look forward to experiencing it with my own family and friends.