Are you looking to buy a desktop video magnifier? And wondering what all of these items or numbers mean, HD, SD, 720p 1080p, 480p, etc.? Here it is a quick guide to what all of these mean and which one would be best for you.
"Definition" means the amount of resolution in an image, in terms of aspect ratio, or the size and shape of the collected pixels in an image. The units of resolution are "p" and "i". "p" stands for progressive and "i" stands for interlaced (pixel arrangement).
SD (Standard Definition) refers to the resolutions 720x576 and 720x480. The earlier desktop video magnifiers are mostly SD.
HD (High Definition) refers to three major formats: 720p (1024x720), 1080i (1920x1080), 1080p (1920x1080). These formats are now becoming more and more common among video magnifiers, such as HD family of Zoomax, Snow 7 HD, M5, Mars HD, Panda HD and Aurora HD.
Advantages of HD and SD
HD cameras and monitors have more pixels on the screen than the standard definition does. HD desktop video magnifiers are much more capable of presenting the sharp image than SD sets. The image quality is obviously higher with HD camera and monitor. But Standard definition is cheaper than high definition.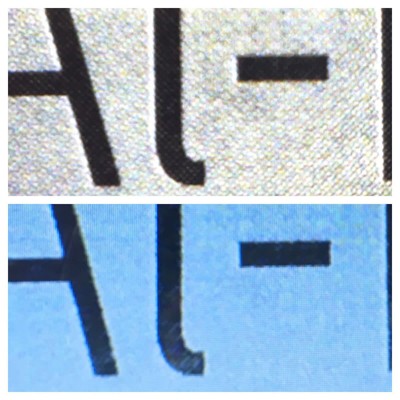 That's true before the technology grows mature. Nowadays HD camera and monitor are commonly used on desktop video magnifier replacing the SD sets. The price becomes affordable for most of people. You can choose the HD one according to your own eyes situation and financial situation.
About Zoomax Luna HD 24 Pro Desktop Video Magnifier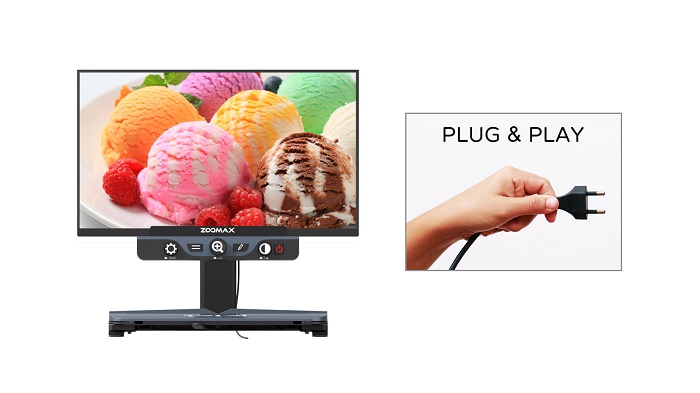 Luna HD 24 Pro is a desktop low vision aids with 24-inch full HD display. With intuitive and big buttons, it is easy to use by the seniors, kids and anyone at any age.  Thanks to the special designed space between the camara and the XY table, the visually impaired people can use it when sewing, crafting, drawing, reading and writing. Vivid image, no image lag when fast moving the reading material under the HD camera, Luna HD 24 Pro is the most effective low vision solution for people with any vision loss conditions. Learn more about this product, please read: https://www.zoomax.com/low-vision-products/luna-hd-24-pro/