A Zoomax device, handheld video magnifier M5 HD Plus for low vision people use, was endowed to Trinidad and Tobago Blind Welfare Association as part of Zoomax Better Vision Program.
Zoomax Better Vision already arranges more than 20 device donations towards institutions, organizations and schools for the blind and other special need, and has been working for the past several years to put together proposals to help people suffering poor eye conditions regain independent living globally.
Feedback stated that Ms Victoria Seelochan was now able to clearly see the words written on a book she could not read before. She also expressed that "it was easy to use and well designed".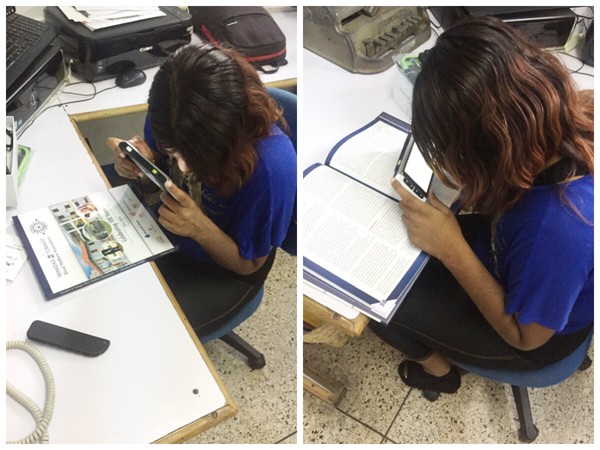 The association, Trinidad and Tobago Blind Welfare Association (T&TBWA), famous for its blindness-helping community domestically, was established on 13th June, 1947 with the name changed from "Institute for the Blind" which started the work for visually impaired people since 1914. The M5 HD Plus, released in 2017, now become part of the assistive technology in T&TBWA Library services helping people read.
The main support of the association is funding from external resource including private contributors, annual financial campaigns and government as T&TBWA is a voluntary rehabilitation organization. If you want to make some help, please check the list of needed items and support on their official site and Facebook Page. Anyone who would like to try Zoomax M5 HD Plus can visit their office in Port of Spain.
---
Related information:
Association - Trinidad and Tobago Blind Welfare Association
Low vision device - Zoomax M5 HD Plus