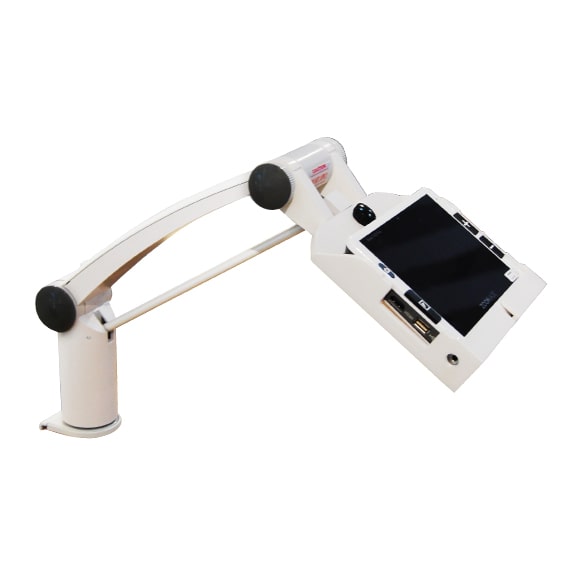 easeArm
For visually impaired people, it is easy to read with Zoomax video magnifier Snow 7 HD Plus most of the time: open the stand and put it on the reading material. But with easeArm, a swivel arm, your use can be facilitated more.
Description
More Room for Writing
EaseArm creates a bigger space sufficient for writing, so the users can put both hands on the books and write something. Compared with writing only with stand, the writing with easeArm is more comfortable.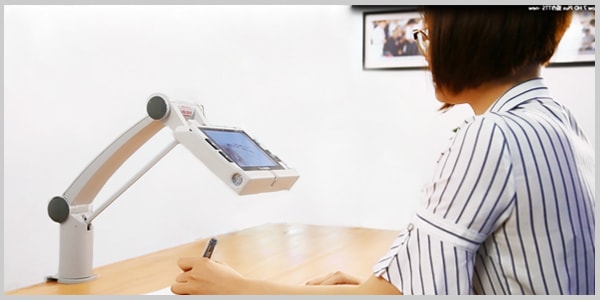 Easier Text-to-Speech
If you have a Snow 7 HD Plus advanced version (with text-to-speech), easeArm can be a great help when text-to-speech is used to read. Just put your Snow 7 HD Plus on the tray and make some adjustment of height before taking photo instead of finding an angle or holding the device when it is scanning.
Recommend maximum height (from camera to reading material) for text-to-speech is 205 mm/8.0 inch.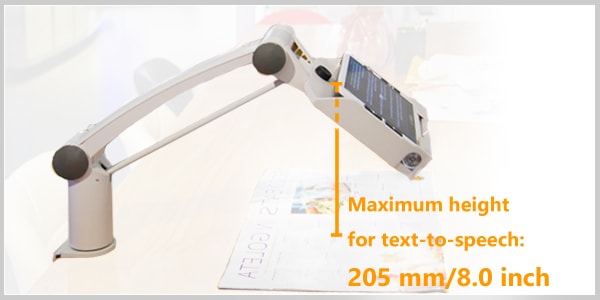 Hand-Free Reading
EaseAarm can hold your Snow 7 HD Plus steadily. All you need to do is put anything you want to read beneath. The design of easeArm keeps the focus of video magnifier, which allows visually impaired users to see clearly on the HD screen.
Recommend maximum height (from camera to reading material) for real-time viewing is 320 mm/12.6 inch.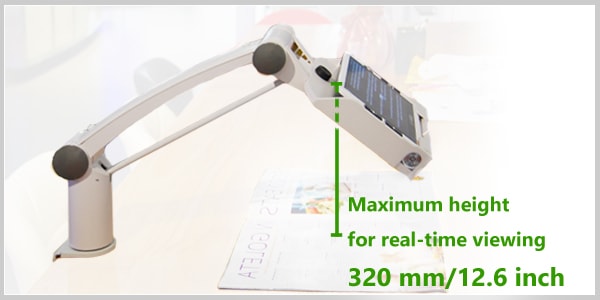 Simple Installation
No holes, no drill; only takes 3 steps to use the easeArm.
Step 1: mount the pedestal clamp on desk or table. Thickness of maximum: 64.5 mm/2.54 inch.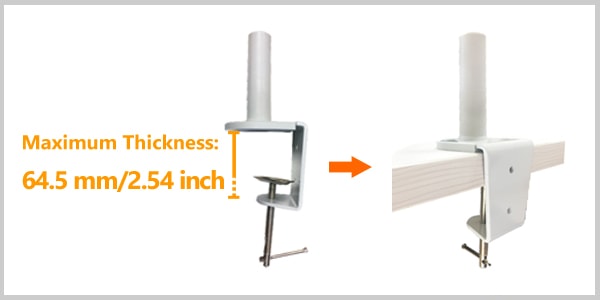 Step 2: brace the tray and roll the bolt to fix them.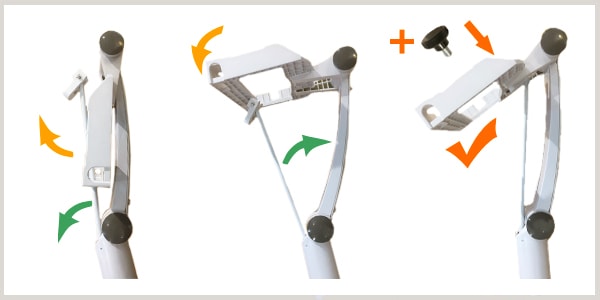 Step 3: place the whole part on the pedestal and put Snow 7 HD Plus on to make final height adjustment.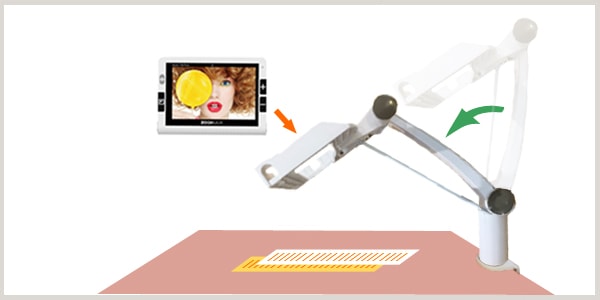 Specification
Download
Related Product
Send an Inquiry