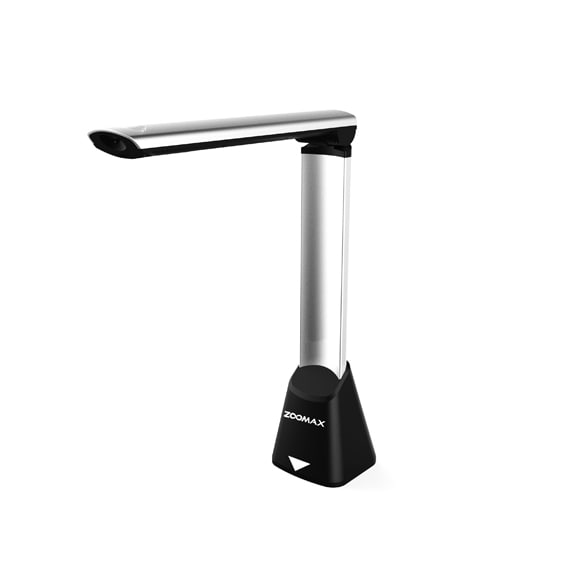 easeScan
easeScan is a lightweight external camera that allows Snow 12 to perform full page scanning of print documents. With easeScan connected to Snow 12, optical character recognition converts printed text into speech, allowing you to listen to words being spoken as they are highlighted on the screen. Enjoy reading even more, with easeScan!
Description
Full Page Scanner Facilitating the Speech
The OCR/TTS version of Snow 12 already enables you to turn printed text into speech. With the new easeScan from Zoomax, this process is faster and easier than ever. With a high resolution HD camera, easeScan can scan full pages with ease. The space under the easeScan camera means you can turn the pages freely without moving the whole device.
The easeScan connects via a supplied USB cable to a Snow 12 (text-to-speech version) you already own. A press of the Freeze button on Snow 12 takes the picture of the printed page you wish to convert. Seconds later, those printed words are being spoken out loud.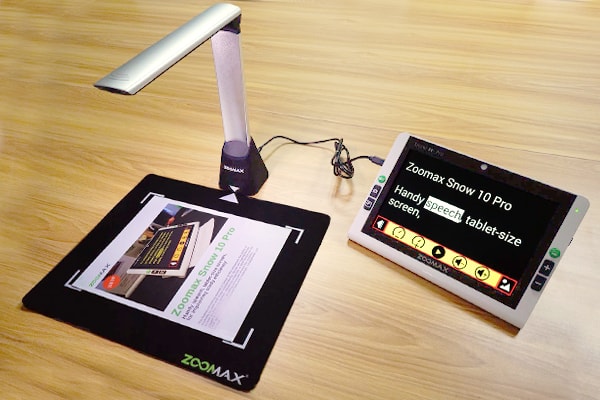 Easy to Carry Around
Unlike flatbed document scanners, easeScan is light and portable. Best of all, when not in use, easeScan folds up for easy transportation with your Snow 12. A carry case provides additional convenience.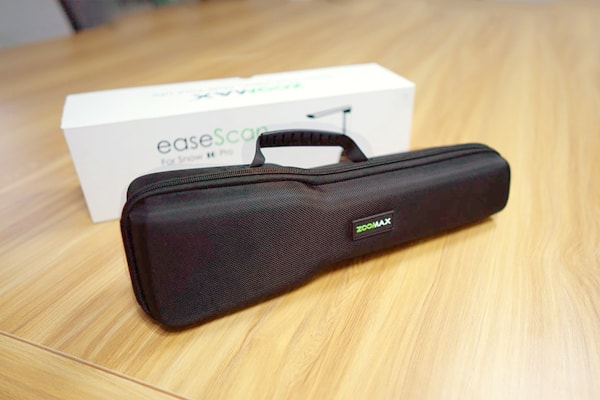 Plug-and-play
easeScan is easy to use. To use, just connect it with your Snow 12. There is no need to worry about power either; easeScan draws the small amount of power it needs from Snow 12.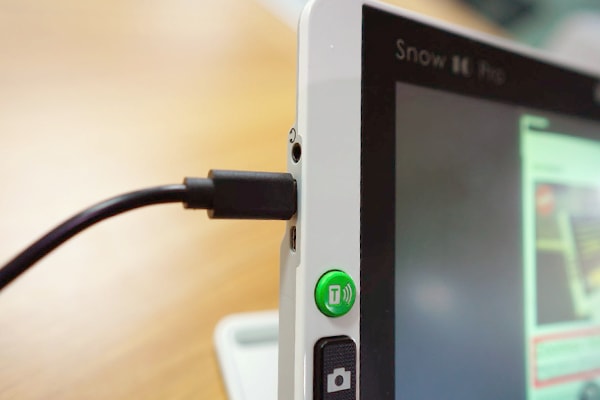 Tailor Designed Document Mat
The document mat is a great help to capture articles correctly. The white on black design is one of the common high contrast colors low vision people prefer. Before putting the pages in the frame, you need to make sure the triangle on the document mat is aligned with the triangle on the easeScan.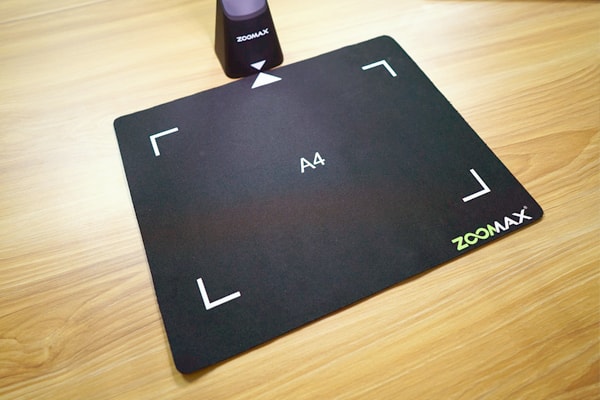 Specification
Download
Click the Links to download:
Related Product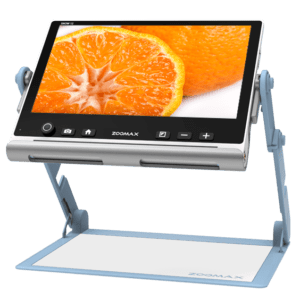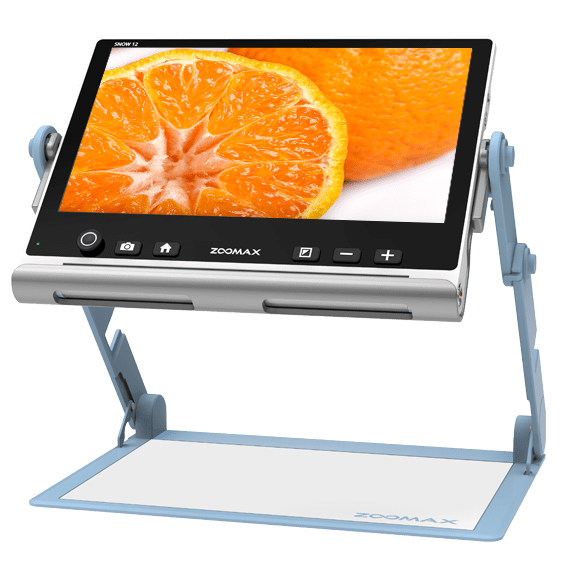 Zoomax Snow 12 is a portable video magnifier that delivers true visual independence for people with low vision. With Snow 12, you can more easily read, write, look at objects or even perform full-page content scanning with OCR text-to-speech.
Send an Inquiry