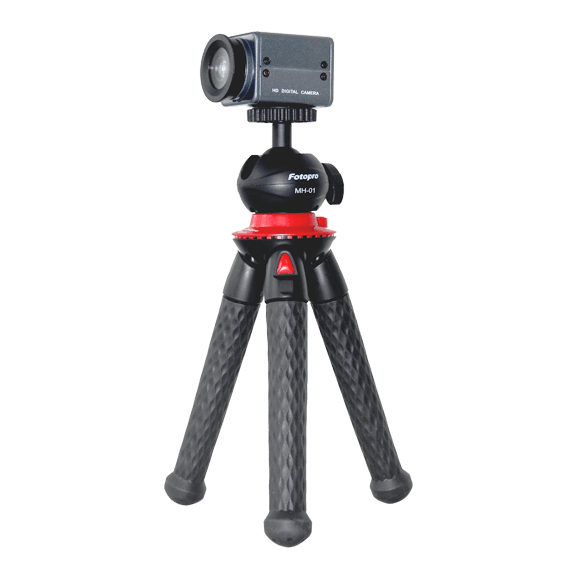 Distance Camera
The Distance Camera is an external accessory for Snow 12 portable video magnifier. Using the Distance Camera, you can easily see things captured meters away on the screen, without lifting or moving Snow 12. It's light, portable, and flexible to use.
Description
Bringing Everything Within Reach
With an impressive viewing distance up to 35 meters (115 feet), viewing objects or written text on the other side of the room is possible. Whether you're reading handwriting on the board at school, or viewing a presentation in a company meeting at work, the external distance camera makes it all possible.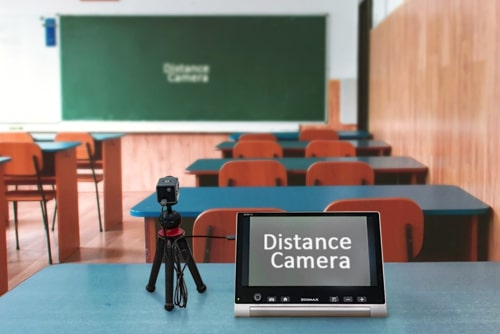 Clear Display
A 5 megapixel camera ensures a great quality image across the viewing distance. Use in conjunction with the image enhancement features of Snow 12 and suddenly everything is more clear, even when that something is on the other side of the room.

Easy To Carry Around
The external distance camera is very light and portable at about 4oz/116g, which is about the same as an apple. Along with the slim design of Snow 12 video magnifier, it's very easy to carry them around and use them virtually anywhere.

Plug And Play
Using the external distance camera is extremely easy: just connect it with Snow 12 via the supplied USB type-C cable and Snow 12 switches automatically into distance view mode. When you need to read something close-up, simply pull out the cable and Snow 12 will returns back to normal view again.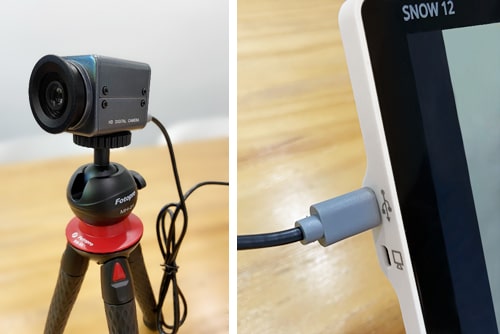 Flexible Legs
The distance camera sits on a small tripod with flexible legs. You can decide whether to have the distance camera on the table beside Snow 12 (tripod legs are open and straight) or attached to the foldable frame, in which case the flexible legs wrap around the arm of the frame as shown in this photo.

Specification
Download
Related Product
Send an Inquiry