Please include attribution to zoomax.com with this graphic.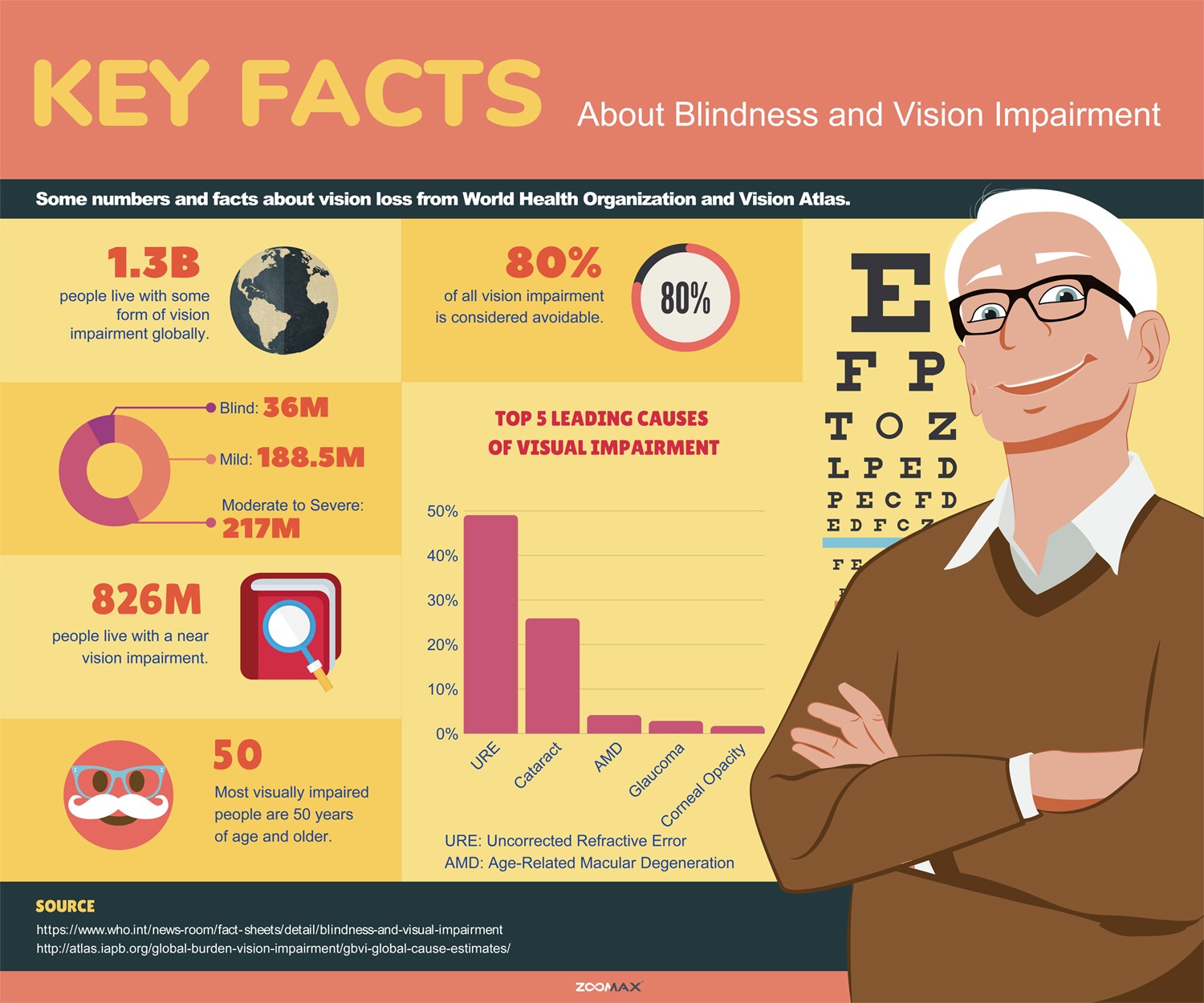 Summary
Some numbers and facts about vision loss from World Health Organization and Vision Atlas.
1.3 billion people live with some form of vision impairment globally.
With regards to distance vision:
188.5 million people have mild vision impairment
217 million have moderate to severe vision impairment
36 million people are blind
With regards to distance vision:
826 million people live with a near vision impairment
Most visually impaired people are 50 years of age and older.
80% of all vision impairment is considered avoidable.
Top 5 leading causes of visual impairment are:
Uncorrected Refractive Error: 48.99%
Cataract: 25.81%
Age-Related Macular Degeneration: 4.10%
Glaucoma: 2.78%
Corneal Opacity: 1.65%
Source:
https://www.who.int/news-room/fact-sheets/detail/blindness-and-visual-impairment
http://atlas.iapb.org/global-burden-visionimpairment/gbvi-global-cause-estimates/