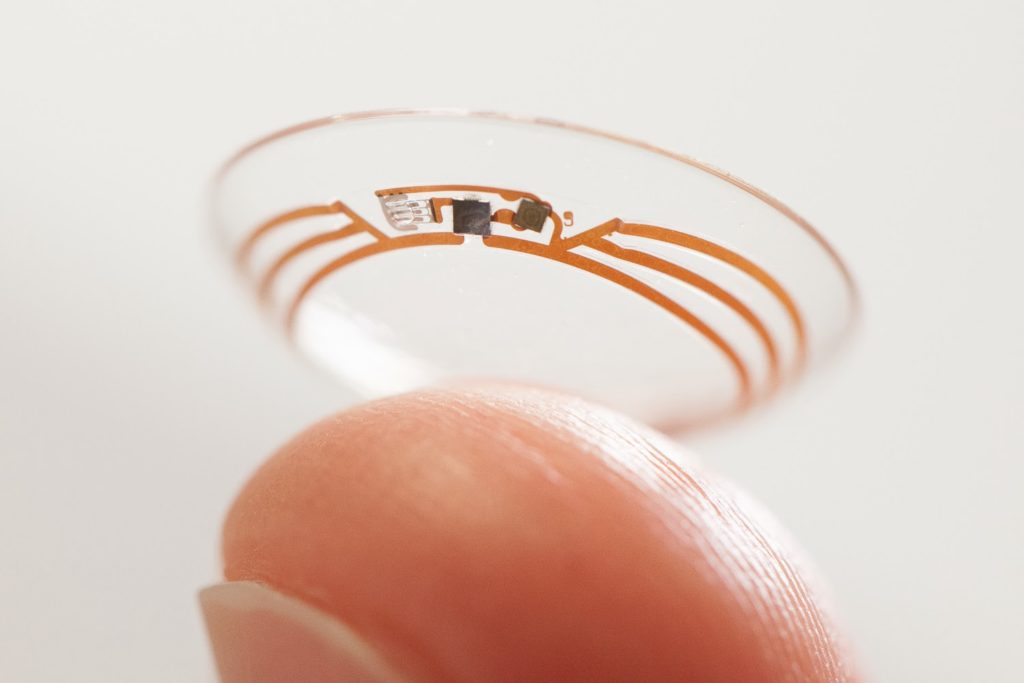 Google says it is currently testing a smart contact lends on its blog that could visually alert diabetics when their glucose level drops.
For Diabetics, it's really hard to make the needle sticks a habit because it hurts and also inconvenient. But the periodical glucose test data is very important for making health care decisions. If left uncontrolled, it may lead to long-term damage to diabetics'eyes, kidneys and heart.
For many years, scientists have been trying to find easier method to track glucose level with other body fluids, such as tears. Google says that contact lens use a tiny wireless chip and a miniaturized sensor embedded into soft contact lens material. After wearing it, diabetics can monitor glucose levels every second.
Google says this technology is still being testing and hope turn these prototypes into real products to well help diabetics.
For more information, check video here http://youtu.be/z7QzaV6zraI